At least 9 killed in Ecuadorian port massacre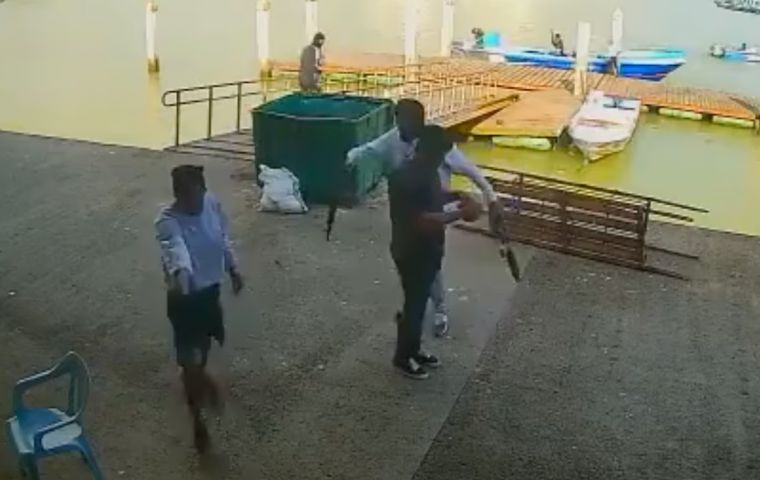 At least nine people were killed following an assault on the Ecuadorian Artisanal Fishing Port of Esmeraldas Tuesday morning by a group of 30 heavily-armed militias who arrived in two boats and a cab and then left by sea. The perpetrators are still unaccounted for, it was reported.
"We have raised more than 200 ballistic indications - 9 millimeters and 223 millimeters - this means that they used short and long weapons," said Ecuador's Interior Minister Juan Zapata, who added that law enforcement officers were able to repel the attack. Had it not been so, the number of victims would have been much higher, explained Zapata. There were between 1,500 and 2,000 people in the area when the assault started.
"Sixty raids have been carried out in the sectors where, according to police intelligence, the Organized Crime Group (GDO) would be responsible for this act," Zapata also pointed out while insisting that the episode was another chapter in ongoing clashes between gangs who fight over territorial control.
Zapata also explained that, according to preliminary information, the attack would have been the work of an organized armed group opposed to another that apparently provided protection to the fishermen.
Meanwhile, President Guillermo Lasso sent his condolences to the families of the victims, who are mostly fishermen and traders, assuring that "for them, we will not rest until we stop them; we are going to catch them!"
The province of Esmeraldas has been the target of a wave of violence perpetrated by armed criminal groups for several months. The president declared a state of emergency in the region in early March.
At least four people were also reported to have been wounded in Tuesday's attack.