UN calls on Italy to act responsibly on migration issues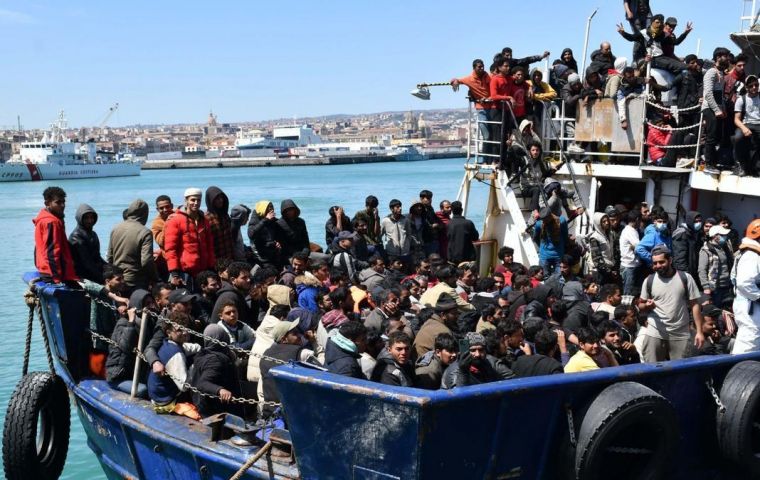 Volker Türk, the United Nations High Commissioner for Human Rights, has urged Italy to ensure that any migration measures it implements during the state of emergency declared on Monday respect its humanitarian obligations.
The official stressed that taking a hard-line approach to irregular immigration is not effective and causes more suffering and deaths on sea routes. Türk called for other European Union (EU) countries to show solidarity with Italy and protect the rights of migrants in the Central Mediterranean.
In a statement, Türk reiterated that Giorgia Meloni's government must abandon legislation that restricts search and rescue operations for civilians on the high seas. He stressed that the right to life and the principle of non-refoulement of persons at risk cannot be derogated from under any circumstances.
The number of migrants reaching Italian shores has increased drastically this year, with at least 31,300 arriving so far - almost four times more than in the same period last year. The situation reached a critical point last weekend when the Italian coast guard rescued around 2,000 people in the south of the country. However, according to the high commissioner, around 400 people are still adrift at sea, with two confirmed deaths and around twenty people missing.
Rescue organizations have reported that most of the boats carrying migrants departed from the coasts of Libya and Tunisia, with people on board coming from countries such as Ivory Coast, Guinea, Bangladesh, Tunisia, and Pakistan.
In light of the current situation, Türk's call for Italy to respect its humanitarian obligations and for EU countries to show solidarity is crucial. It is essential to ensure that the rights of migrants are protected and that lives are not lost in dangerous sea crossings.