Argentina to host U-20 World Cup next month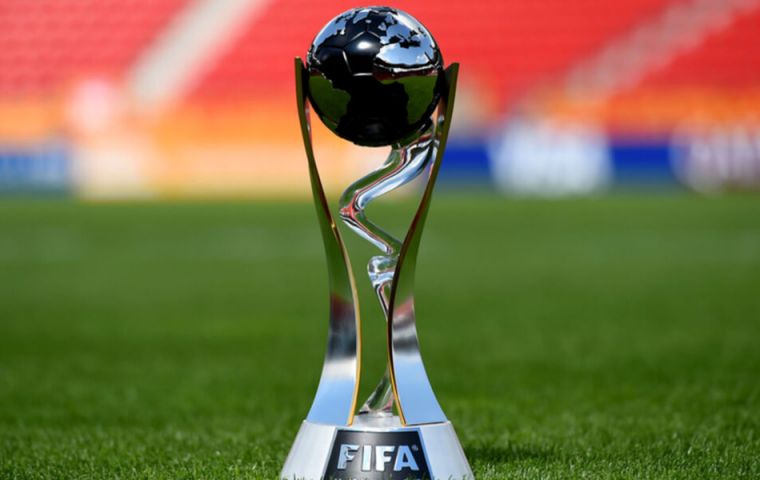 Football's governing body FIFA Monday confirmed Argentina will be hosting the U-20 World Cup between May 20 and June 11 after Indonesia was disqualified as the organizer for refusing to welcome Israel's team. Hence, Argentina -as hosts- will participate in the tournament instead of Indonesia, after failing to make it through the qualifying round.
"FIFA is delighted to announce that this year's edition of the FIFA U-20 World Cup will take place in Argentina, meaning that the country of the reigning world champions will open its doors to the great stars of tomorrow's world football," FIFA president Gianni Infantino said in a statement. The draw "will take place on Friday, April 21 at FIFA headquarters in Zurich."
FIFA also recalled that Argentina is "the most successful nation in the history of the U-20 World Cup, having won the title six times (most recently in 2007)" and that it hosted the competition in 2001.
Infantino already said at the end of March during a visit to Conmebol's headquarters in Asunción, Paraguay, that Argentina had a "very good chance" of organizing the tournament, after being the first country to present its candidacy with all the requirements."
On March 29, FIFA decided to strip Indonesia of the tournament's organization after the predominantly Muslim country banned Israel's team from participating.
On announcing its financial backing to the event, the Argentine government said it expected to collect over US$ 600 million from foreign travelers visiting the country for the occasion, which would also result in a source of foreign currency while generating "an important economic movement in the different regional economies."
The government also believes that organizing this event will improve Argentina's chances and that of its partners Uruguay, Chile, and Paraguay to host the 2030 World Cup.