Senior ISIS leader taken down in Syria by US forces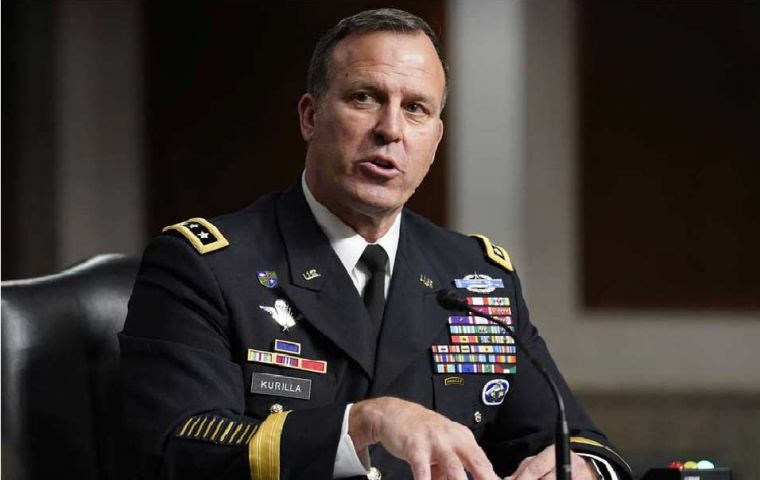 A senior ISIS leader was killed Monday by US forces in northern Syria, it was announced. The raid targeted Abd-al-Hadi Mahmud al-Haji Ali, who was said to be plotting attacks in the Middle East and Europe, according to the Pentagon.
"Although degraded, ISIS (Islamic State) remains capable of conducting operations within the region with the desire to strike beyond the Middle East," Gen. Michael Kurilla said. He added that two other armed individuals were killed in the raid and no civilians were injured. ISIL controlled large swaths of land in Iraq and Syria from 2014 until its territorial defeat in late 2017.
Two weeks ago, US forces killed Khalid 'Aydd Ahmad al-Jabouri, another senior IS leader who, according to authorities, was responsible for planning attacks in Europe and Turkey.
US Central Command (CENTCOM) described Abd-al-Hadi Mahmud al-Haji Ali in a statement as a "leader and operational planner responsible for planning terror attacks in the Middle East and Europe." Hence, the "unilateral helicopter raid," CENTCOM said.
The Syrian Observatory for Human Rights said the operation on Monday targeted a building in al-Suwaydah, a village about 25km (15 miles) west of the town of Jarablus on Syria's northern border with Turkey. The Britain-based war monitor, which relies on sources on the ground, said it killed the main target and two other fighters, Al Jazeera reported.
"We know ISIS retains the desire to strike beyond the Middle East," Colonel Joe Buccino, a CENTCOM spokesperson, said on Monday following the helicopter operation. "This raid deals a significant blow to ISIS operations in the region but does not eliminate ISIS' capability to conduct operations."