Argentine ice breaker Almirante Irizar back in Ushuaia signals the end of 2022/23 Antarctica season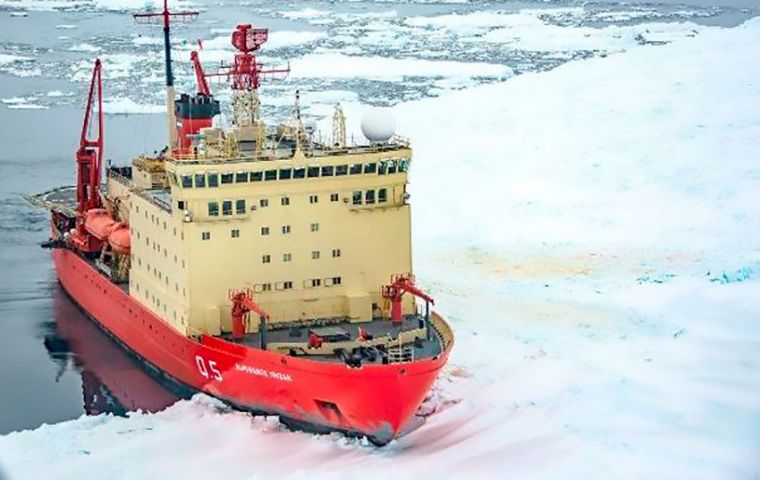 Argentine icebreaker ARA Almirante Irizar is back in Ushuaia following its round of visits to Antarctica stations leaving all ready for the personnel that remained preparing for the long dark winter months. This has also meant the official end of the Argentine Antarctic Campaign 2022/23, which takes place under the operational command of the Joint Antarctic Command.
Taking advantage of a spell of relative good weather in the last few days Irizar unloaded tons of drums of fuel and galvanized steel structures which will be employed in the reconstruction of the Petrel Joint Antarctic base.
Tasks took over thirty hours of full time work particularly because it involved almost 60,000 tons of steel structures for the main building of the future reconstructed Petrel base, an electricity generator, and at the same time loading, to take back to mainland, abandoned material, empty drums and debris.
Finally Sea King helicopters picked up military and scientific personnel from the scientific base of Carlini. While in Ushuaia the Argentine icebreaker will unload all the abandoned material and other stuff from Antarctica bases and will wait for all the personnel to take flights back to their homes. Until then Irizar will remain in Ushuaia before departing for Buenos Aires, for the official ceremony closing the current Antarctica season.