First Quarter sees over a million tourists flocking to Uruguay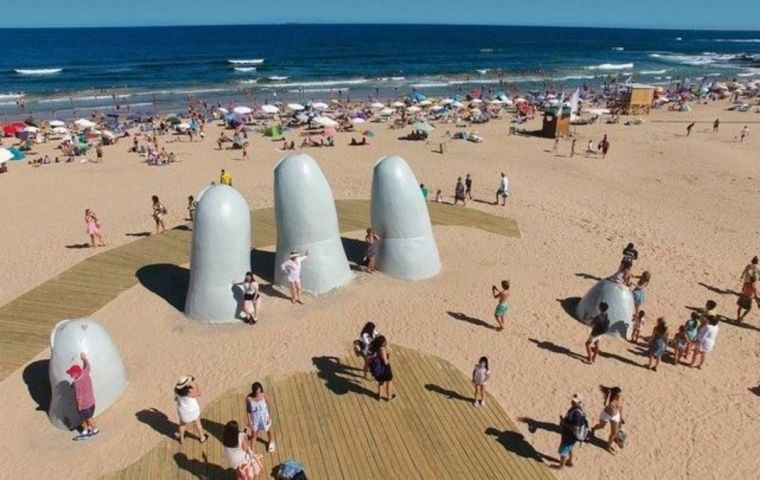 The Ministry of Tourism of Uruguay announced that in the first quarter of the year, more than one million tourists visited the South American country, generating revenues of 741 million US dollars. This was presented on Wednesday, indicating an increase in the sector.
During the period between January and March, 1,219,198 people visited the South American country, which was 11.6% higher than the number of visitors in 2019, when it was 1,092,016. Out of this number, 716,549 were Argentines and 145,459 were Brazilians. The Argentines generated an income of US$431 million, while the Brazilians generated US$116 million for Uruguay.
The Tax Free summer 2022/2023 showed an increase in the purchases of foreign tourists in the last few months. In fact, in January and February 2023, they were 16% higher compared to the same period in 2020. Moreover, purchases by 'premium' tourists increased by 36% in relation to the pre-pandemic period.
The document released by the Ministry of Tourism also shows that 1,141,300 Uruguayans traveled abroad in the first quarter of the year.
Additionally, the cruise season received 12.7% more cruise ships compared to the 2019/2020 season. The cruise season was concluded last April 6 with the arrival of the Celebrity Infinity at the Port of Montevideo. The country welcomed around 150 ships during the cruise season, which was described as "the best cruise season in the last eight years" by the Deputy Minister of Tourism, Remo Monzeglio.
"It is very encouraging because cruise tourism was one of the most affected tourism activities, where a growth of the activity was not foreseen. However, people opted for this modality of tourism and we are very happy because we are really surpassing years that were not bad," he said, according to EFE.