Deportation flights to Havana resumed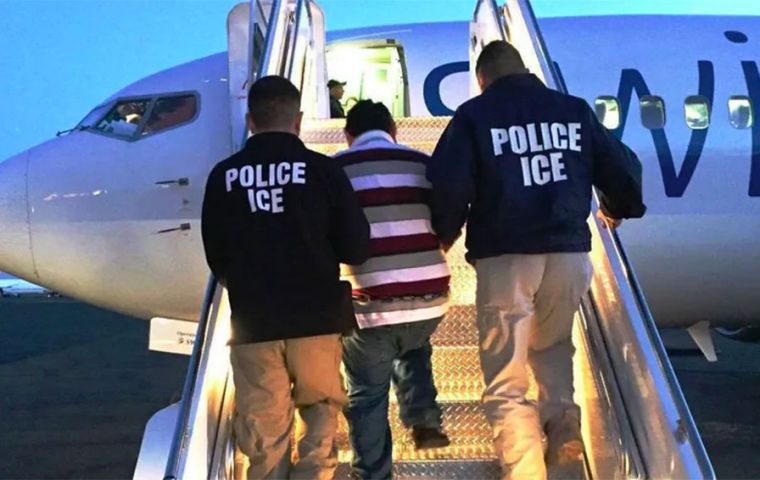 The United States has resumed its deportation flights to Cuba of the so-called undesirable migrants after the procedures were halted during the Covid-19 pandemic, the Department of Homeland Security (DHS) confirmed.
"On April 24, US Immigration and Customs Enforcement (ICE) resumed normal removal processing for Cuban nationals who have received final orders of removal," a Department of Homeland Security (DHS) spokesperson said in a statement.
A total of 123 people were returned to their country of origin Monday. After US President Joseph Biden adopted more restrictive border security measures in January, the number of Cubans and other migrants caught at the border plummeted, it was reported.
The US Embassy in Havana will be responsible for monitoring the well-being of those Cuban nationals who "might face persecution" upon their return to the Latin American country, it was explained. "The United States continues to encourage Cubans" who wish to enter its territory to use "legal processes, including the humanitarian permit," US authorities insisted.
Of the 123 deported migrants, 83 arrived in US territory through the land border with Mexico after leaving legally by plane while others traveled illegally by sea and were detained upon reaching the coast between 2019 and 2022. The US is regularly returning Cuban rafters to Havana in recent weeks. Cuba and the US have a bilateral agreement for all migrants arriving by sea to be returned to the island. US authorities have also carried out 37 returns by sea, the most recent one last Thursday. A total of 2,514 rafters have been returned to Cuba, according to data from the Cuban Interior Ministry. In March, more than 4,000 Cubans were detained by US immigration authorities off the coast of Florida, according to DHS data.
The Biden administration is also preparing for a possible rise in illegal crossings with Covid-19 restrictions at the US-Mexico border to be lifted on May 11.
The Biden administration in January began expelling Cubans, Haitians, and Nicaraguans crossing the US-Mexico border back to Mexico under restrictions known as Title 42, while also opening new legal pathways for those groups.
Deportation flights from the US to Cuba were suspended in December 2020, shortly before Biden took office.