Fitch highlights Peru's performance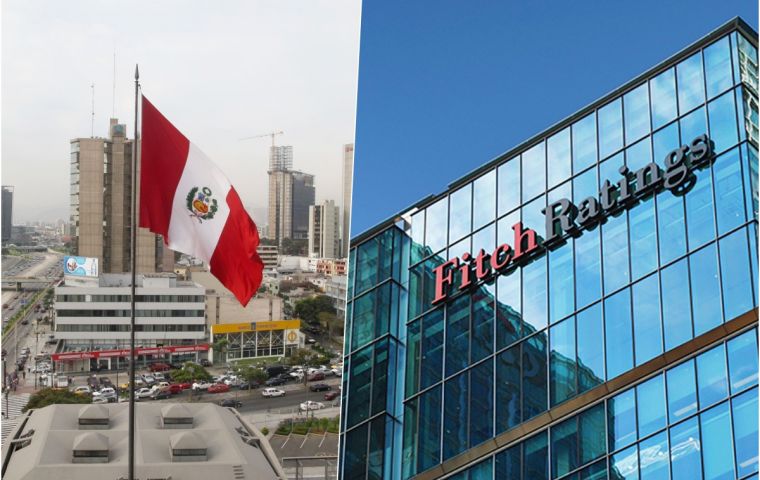 Peru's macroeconomic strength proved decisive for the international agency Fitch Ratings to grade the South American country with a BBB quotation thanks also to its moderate public debt, strong external liquidity, and its fiscal discipline, it was reported.
Fitch highlighted Peru's fiscal strength, with a debt-to-GDP ratio of 34% in 2022, among the lowest in its BBB category (average 55.6%) while predicting that such an index would stand below 33% in 2023 and 2024.
According to a statement from Peru's Ministry of Economy and Finance (MEF), Fitch's grading reflects the strong fiscal commitment shown with the re-establishment of medium-term fiscal rules.
Fitch also maintained the rating outlook at negative, as governance challenges have not subsided and political uncertainty remains high, thus jeopardizing economic growth.
The agency also indicated that the dysfunctional political situation and social discontent have become more evident and will be difficult to reverse before 2024.
Fitch also underscored Peru's strong external liquidity compared to other BBB countries: a ratio of 258% supported by international reserves of US$72.7 billion as of March 2023, versus 164% of its peers.
Peru can improve its credit rating in the coming years if levels of growth higher than those projected by the agency are achieved, driven by increased private investment, and if there is a decrease in political stagnation and uncertainty, it was also explained. Also key to this achievement would be a lasting stabilization of the public debt/GDP ratio.