Telegram to appeal Brazilian ban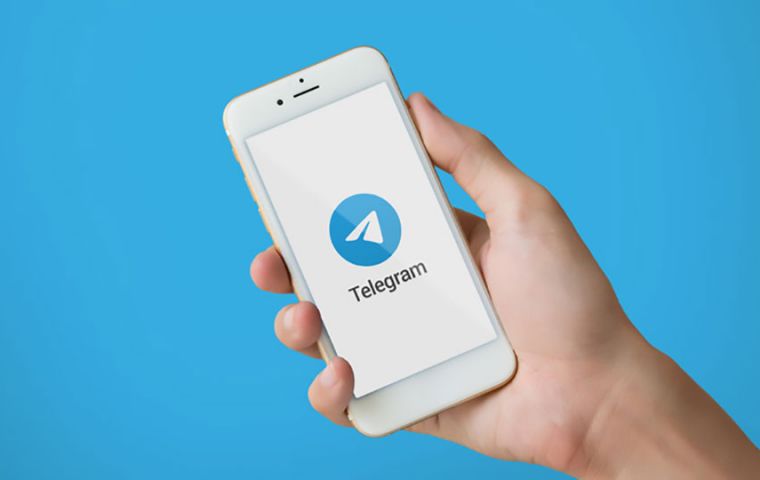 After Brazil's Supreme Federal Court (STF) ordered access to the message application Telegram be banned nationwide after failing to honor a request to turn over to law enforcement information on a high-profile school shooting, the company said it would appeal the measure.
"In Brazil, a court requested data that is technologically impossible for us to obtain. We are appealing the decision and are looking forward to the final resolution," Telegram CEO Pavel Durov said and insisted his company will maintain its uncompromising approach to protecting privacy. "No matter the cost, we will stand up for our users in Brazil and their right to private communication," he added. He also noted that in the past his company faced government requests that went against its values in other nations, such as China, Iran, and Russia: "In cases where local laws go against this mission or impose technologically unfeasible requirements, we sometimes have to leave such markets," he said.
Brazilian police are looking into the online footprint of a 16-year-old suspect who killed four people and injured a dozen others last November. The perpetrator allegedly shared extremist content via Telegram and was a member of far-right groups on the app. Authorities suspect that other people in those groups may have encouraged his gun rampage.
Telegram's parent company operates from Dubai. In 2018, a court in Moscow banned the app at the request of the Russian media regulator, which complained about the platform's failure to provide encryption keys to security services. The company claimed it could not comply due to the way the app operates. Attempts to enforce the Russian ban were largely unsuccessful and it was lifted two years later after Telegram made more efforts to cooperate with the authorities in investigating terrorism cases.
Four people were killed and 11 others were injured last November when a gunman opened fire at two schools in the municipality of Aracruz, in the Brazilian state of Espírito Santo.
Brazil's Judiciary ordered the suspension of the messaging service nationwide for not handing over the data requested about neo-Nazi groups operating on the platform.
As part of an investigation "into Nazi and neo-Nazi groups acting on social networks [...] the Judiciary accepted that the network that is not complying with the decisions, in this case Telegram, will receive a fine of one million reais per day [about US$ 200,000] and the temporary suspension of activities," Brazil's Justice Minister Flávio Dino said in a video released by his office.
According to the Federal Police (PF) Intelligence Directorate, the country's main telephone companies - Vivo, Claro, Tim, Oi, Google, and Apple - will receive a letter requesting that they remove Telegram from their app stores.
"There are groups called Anti-Semitic Front and Anti-Semitic Movement acting on these networks, and we know that this is the basis of violence against our children and adolescents," Dino added.
Investigations then determined that the perpetrator of the massacre, a 16-year-old teenager, interacted with anti-Semitic groups on Telegram, according to the website G1, citing police sources. was a member of anti-Semitic profile groups on Telegram. In the aftermath, Federal Supreme Court Justice Alexandre De Moraes appealed to the government to take measures to control hate speech on social networks.
Brazilian authorities have maintained in recent months a tense relationship with the messaging company, which already during the election period was urged to control the dissemination of false information.