Lula insists Brazilians need to get vaccinated against Covid-19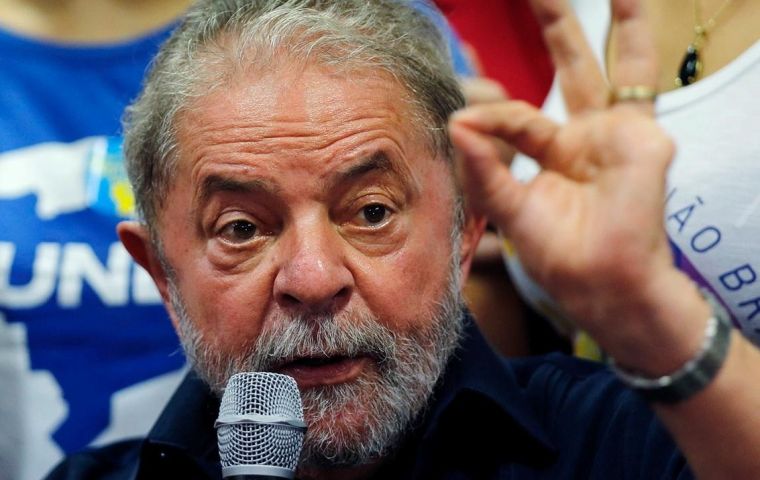 Brazilian President Luiz Inácio Lula da Silva highlighted during the weekend the end of the Covid-19 international emergency. The South American country was the second with the most deaths recorded from the malady. Lula blamed his predecessor Jair Bolsonaro's denialism for that fact.
"After three years, today we can finally say that we have come out of the COVID-19 sanitary emergency. Unfortunately, Brazil, has surpassed the mark of 700,000 deaths from the virus. And I believe that at least half of the lives could have been saved if we did not have a denialist government," Lula wrote on Twitter from London, where he was attending King Charles III's coronation.
"Lives lost because of the denial of science. By a government that did not buy vaccines as soon as they were offered to the country and encouraged the use of drugs without scientific proof," Lula insisted while stressing that the end of the health emergency did not mean that the pandemic "was over" and urged the population to take booster doses of vaccine and to make sure to always have a complete vaccination schedule.
"Despite the end of the state of emergency, the pandemic is not over yet. Take the booster doses and do not fail to have the vaccination schedule always complete," he also wrote.
"The Federal Government will promote health, science and research in our country. It will act to preserve lives," Lula stressed.
The pandemic broke out in 2020, during the government of the far-right Bolsonaro (2019-2022), who called the coronavirus a "gripezinha" (little flu).
Brazil is the second most affected country after the United States, with 701,833 deaths from Covid-19 and 37.4 million confirmed cases of the disease.