Rightwing parties to control Chile's new constituent assembly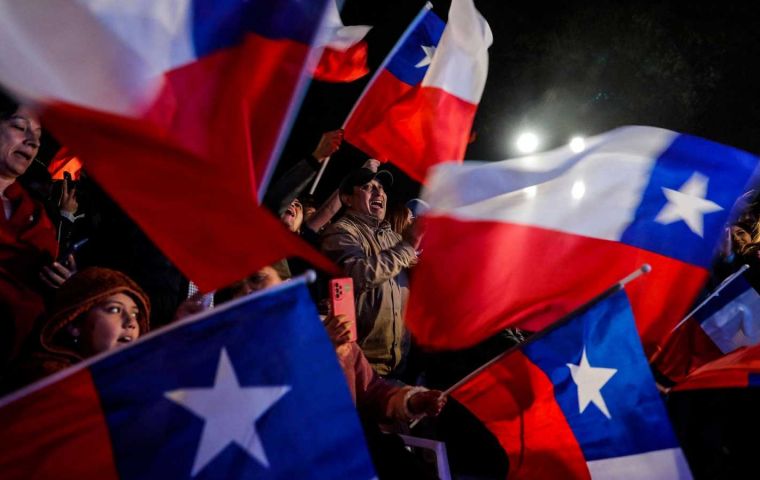 José Antonio Kast's far-right Republican Party Sunday scored a resounding victory in the elections to form the 50-member council which will draft a new Constitution for Chile after last year's reformed text was turned down by 62% of the votes in a referendum.
The Republican Party, which is said to be in favor of maintaining the current Chilean Constitution stemming from the Augusto Pinochet military regime years, took around 35.48 percent of the votes, thus winning over 22 seats that would grant it veto power during deliberations.
Chile's Electoral Service (Servel) also confirmed Unity for Chile (left) took 28.45% of the votes (17 seats) and Chile Seguro (center right) got 21.14% (11 seats).
With these results, the extreme right and the traditional right together have an absolute majority and have more than the 30 seats necessary to approve the new constitutional norms without the need to make a pact with the left, which will allow them to set the course of the new proposal for the Magna Carta.
The ultra-right swept most of Chile's 16 regions and even won fiefdoms traditionally held by the left, such as Valparaíso or the Santiago Metropolitan Region.
The Constitutional Council will receive, for its review and adjustments, a text previously drafted by experts with 12 essential principles that cannot be modified, for example, the one that consecrates Chile as a market economy with state and private participation.
For this election day, 38,665 polling stations were opened nationwide throughout 2,932 locations. The electoral roll included 15 million people.
The 50 new constitutional councilors, elected by popular vote, are expected to start working next June 7 and have five months to discuss a constitutional draft already prepared by a committee of experts.
Later, in December 2023, Chileans will return to the polls to vote for or against the text that emerges from that work.
Read also: Chile votes again to draft new Constitution