Ecuador: Congress to move on with President's impeachment trial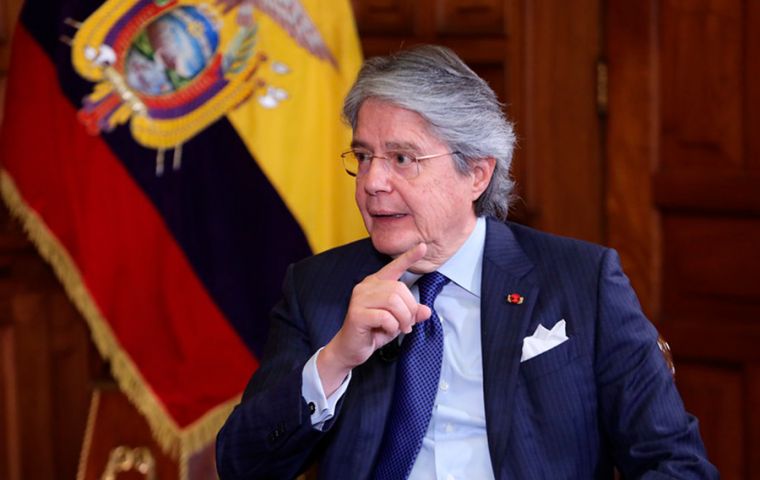 Ecuador's President Guillermo Lasso might be removed from office after the National Assembly approved Tuesday by 88 votes in favor of a motion to call for his impeachment for the alleged crime of misappropriation of public funds, it was reported in Quito.
The decision was reached after a long session during which all voices were heard, either in favor or against the measure. The motion had been put forward by Assemblywoman Viviana Veloz of former President Rafael Correa's Union for Hope Movement (Unes).
The motion proposed to impeach President Lasso "for the constitutional infringement of embezzlement" in a contract signed between the public company Flota Petrolera Ecuatoriana and the private company Amazonas Tanker, for the rental of vessels for the transport of hydrocarbons.
The contract was signed in 2018 and renewed in 2020 when Lasso was not yet president. However, Lasso's accusers maintain that after reaching office in May 2021 he allowed such a contract to remain enforceable, which calls for his dismissal.
The plenary's decision came after the Legislative Comptrolling Committee failed to get the votes to approve a report recommending not to impeach Lasso.
It will be the first time in 44 years of democratic life in Ecuador that a president will face a possible impeachment before the Legislative Branch.
The request for impeachment, which was filed on March 16 by 59 legislators from various parties and movements in opposition to Lasso's government, was also endorsed by the Constitutional Court.
For the conservative Lasso to be impeached, 92 votes are needed (or two-thirds of the members of the 137-member Congress).