Brazil: De Moraes orders Torres' release from jail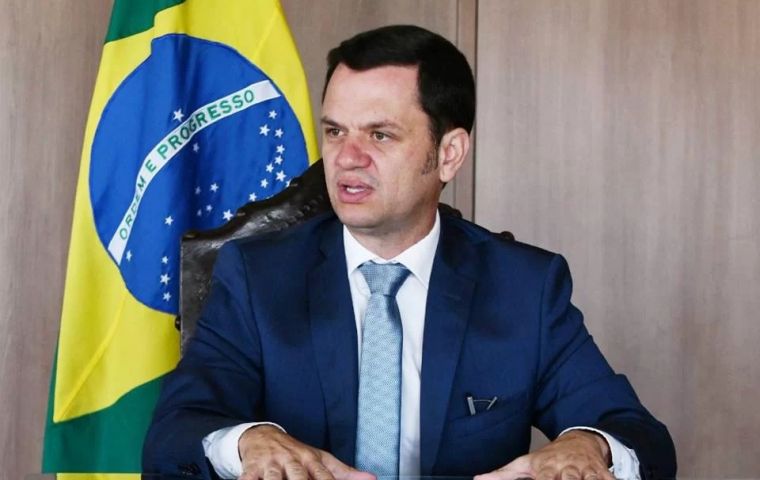 Brazilian Supreme Federal Court (STF) Justice Alexander De Moraes Thursday ordered former Justice Minister Anderson Torres released from jail where he was under pre-trial detention for his alleged involvement in the Jan. 8 uprising in Brasilia.
Torres must nonetheless wear an "electronic anklet" and is banned from leaving the Federal District or the country and from making statements on social networks.
Torres had been incarcerated since Jan. 14 for his "indications of omission" as security minister of Brasilia during the assault against the headquarters of the three branches of government at the hands of radicalized supporters of former President Jair Bolsonaro, under whom Torres served as Justice Minister.
In his decision, De Moraes determined that the "effectiveness of the pretrial detention reached its purpose, with the completion of new police proceedings that were pending."
His ruling came days after the Attorney General's Office concluded that it found no evidence that Torres and other Federal District authorities had acted intentionally to help the vandals.
Torres, who was in the United States on the day of the attacks, was serving as Brasília's Security Secretary, after having been the justice minister of the far-right former president until the end of his term in December 2022.
In denying a previous request for Torres' release on March 1, De Moraes had pointed out that the "omission and connivance of various security authorities" with the vandals had been "demonstrated."