The next five years, "the warmest on record", anticipates the UN's Meteorological Organization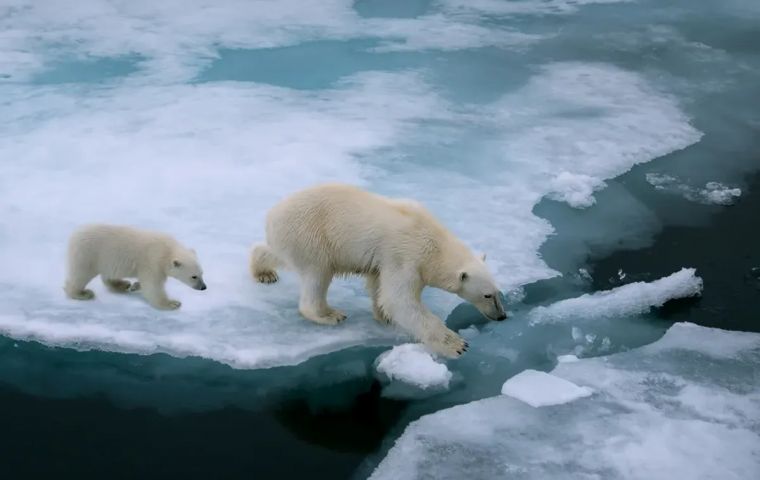 The next five years are expected to be the warmest period on record, the UN's World Meteorological Organization (WMO) warned on Wednesday. "There is a 98-percent likelihood that at least one of the next five years, and the five-year period as a whole, will be the warmest on record," the WMO said.
The WMO said that greenhouse gases and the combined effect of El Nino — a naturally occurring weather phenomenon — would cause temperatures to soar in from 2023 to 2027.
"A warming El Nino is expected to develop in the coming months and this will combine with human-induced climate change to push global temperatures into uncharted territory," WMO Secretary-General Petteri Taalas said.
El Nino and La Nina are climate patterns that foster extreme weather in many regions of the world. Typically El Nino drives up average global temperatures, while La Nina has a cooling effect.
"WMO is sounding the alarm that we will breach the 1.5C level on a temporary basis with increasing frequency", Taalas cautioned and said that there would be "far-reaching repercussions" when it came to health, food security, water management and the environment.
"We need to be prepared" the professor warned.
The new report was released ahead of the World Meteorological Congress — taking place from 22 May to 2 June — which will discuss how to strengthen weather and climate services to support climate change adaptation.
According to the WMO, the annual mean global near-surface temperature for each year between 2023 and 2027 is predicted to be between 1.1°C and 1.8°C higher than the 1850-1900 average — which is regarded as a baseline due to it being the period before greenhouse gases from human activities.
Arctic warming was predicted to be more than three times larger than the global average over the next five northern hemisphere winters.
It was predicted there would be increased rainfall in the Sahel, northern Europe Alaska and northern Siberia, while the opposite would be seen in the Amazon and parts of Australia.
The global mean temperature in 2022 was 1.15C above the 1850-1900 average.
The hottest eight years were recorded were all between 2015 and 2022, with 2016 the warmest according to the WMO.