EU involved in talks with Argentina and Chile to ensure supplies of lithium
Friday, May 19th 2023 - 10:56 UTC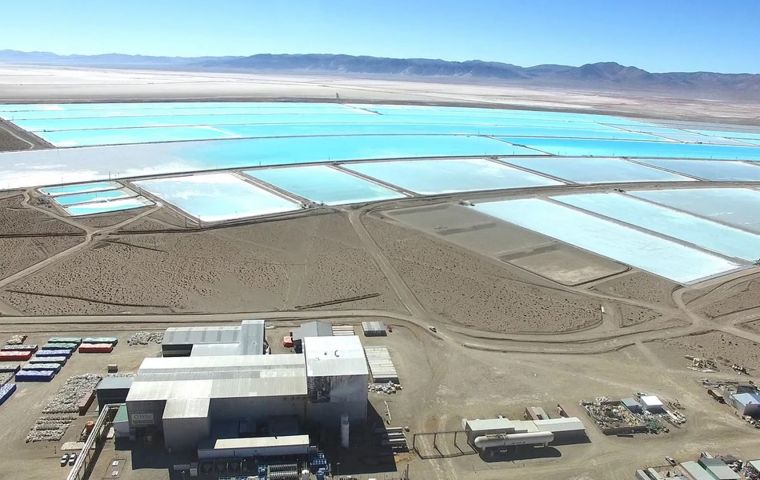 The European Union is working on agreements with Argentina and Chile with the purpose of increasing access to critical minerals such as lithium, essential for the batteries of electric automobiles and to comply with the EU's less carbon-intensive economy guidelines.
According to the European Commission such preliminary understandings could begin to be signed in a few months and it is possible to make them extensive to other South American associations.
It is the latest effort by the EU to ensure access to critical resources for its economy energy and digital transition, and at the same time reduce dependence on a small raft of suppliers among which outstands China, but also includes Canada, Ukraine, Namibia and Kazakhstan. Brussels is also holding talks with Norway and Greenland.
"The strategic associations will enable both sides to jointly develop investment projects in sustainable commodities value chains, and at the same time reinforce specifically research and innovation projects," said a member of the EC.
The Energy Secretariat in Argentina confirmed that the government is working in a memorandum with the EU to help the country develop in a sustainable way its exploration and metal processing plants. This apparently refers to some 42 primary sources of minerals.
It is estimated that demand for lithium of which Argentina and Chile are crucial suppliers will multiply by twelve by 2030 and twenty by 2050. The EU has agreed to ban the sale of new vehicles with combustion engines by 2035, and replace them with electric units.
It is also believed that the preliminary agreement will see the light before the Argentine presidential election next October. Argentina is also after a special status which would allow it to access the US Inflation Reduction Bill, and manufacturers of automobiles in the US to employ Argentine lithium.
Chile is currently the world's second supplier of lithium behind Australia, and most of its production is actually processed in China where costs are far lower. Earlier this year the German Chancellor Olaf Scholz met with Chilean president Gabriel Boric in an effort to ensure additional lithium supplies for German industry.