Argentina and Brazil to eliminate cell phone roaming between both countries?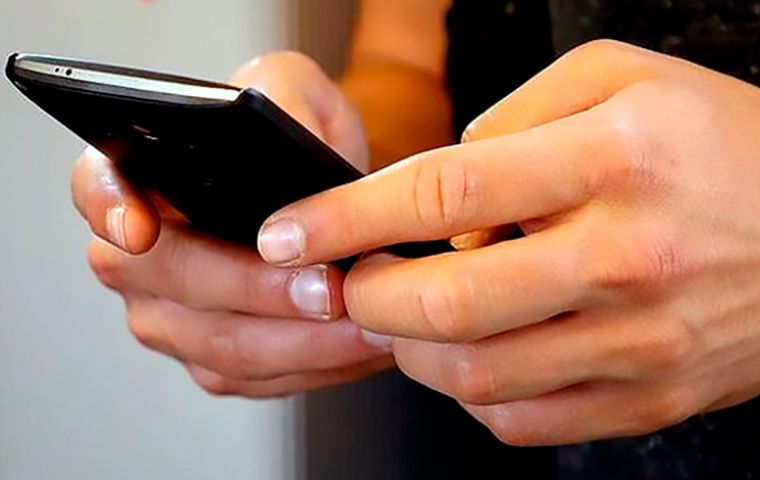 Argentina's Ambassador to Brazil Daniel Scioli and Communications Minister Juscelino Filho Tuesday agreed to advance towards the suppression of roaming between both countries in a new step of the Mercosur integration process heralded by Presidents Alberto Ferenández and Luiz Inácio Lula da Silva, it was reported in Buenos Aires.
According to Argentine media, the agreement will benefit thousands of tourists, business travelers, SMEs, and the border towns of both countries.
"With the Minister of Communications of Brazil, Juscelino Filho, we agreed to promote the elimination of roaming between our countries, accelerating the ratification of the Mercosur agreement in both Congresses," Scioli said on social media.
The former Argentine Vice President later Tuesday met with Brazilian Senate's Foreign Relations Committee Chairman Renan Calheiros, with whom he discussed the parliamentary agenda of the great integration agreement to be signed on June 26 in Brasilia.
"The support of the Brazilian Legislative Branch will allow us to deepen financial, energy, and productive integration, advancing in concrete steps such as the elimination of roaming", said Scioli, who has been singled out as a possible presidential candidate on behalf of the ruling Everbody's Front (Frente de Todos - FdT).
The open, simultaneous, and mandatory primary (PASO) elections "will strengthen the chances of victory," insisted Scioli, who added that his candidacy "is not against anyone but in favor of the country."
"The PASO will strengthen the chances of victory of our political space in the general elections. My political career began with an internal election of Peronism that I disputed in the Federal Capital. That is why I defend the competition within the political forces because they are 'a great computer.' It is good that each pre-candidate brings a comprehensive proposal so as not to confuse people," Scioli said in a radio interview.
"I am convinced that I have the best development program for Argentina, in defense of its national industry and labor," added the former governor of the province of Buenos Aires, who lost the 2015 presidential elections to Mauricio Macri.