Ecuador: President signs decree-law attracting investments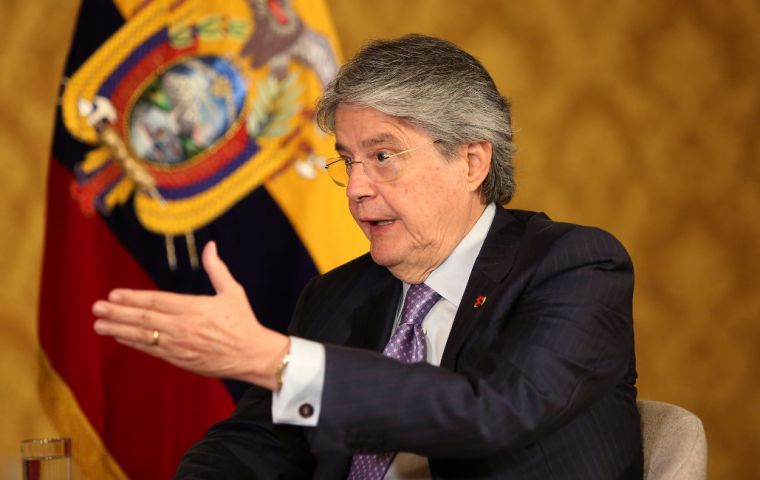 Ecuadorian President Guillermo Lasso Tuesday signed his second urgent economic decree-law after the May 17 invoking of the crossed death constitutional procedure to dissolve Congress and call for snap elections. Tuesday's "Attraction and Promotion of Investments for Productive Development" initiative, which provides for the creation of new duty-free trade zones, needs Constitutional Court's approval to become effective. The bill was submitted two years ago by the Government of Ecuador to the outgoing National Assembly, but it was shelved.
"Today we are taking an important step in the path outlined by the President to create an environment conducive to investment, production, and employment generation in the country," said Economy and Finance Minister Pablo Arosemena, who also underlined that the decree-law promotes the creation of Special Economic Development Zones (ZEDE), in order to strengthen Ecuador's export and production capacities through a modern legal framework.
Duty-free trade zones are special geographic areas where any productive sector may benefit from tax and customs incentives with a view to exports. Production, Foreign Trade, Investment, and Fishing Minister Julio José Prado said that through the decree-law "an exceptional regime is generated in customs, tax, and foreign trade matters."
Among the benefits are a 10-year exemption in the payment of Income Tax and a zero rate in the Value Added Tax (VAT) for the acquisition of imported inputs, raw materials, and capital goods.
While the Constitutional Court reviews his latest measure, President Lasso will travel to the United States for a medical procedure after Wednesday's Report to the Nation, his office announced. His return to the country is scheduled for May 28. Lasso's Report to the Nation will be delivered in an unprecedented manner since as per his own decree there is no National Assembly before which to speak.
(Source: Xinhua)