WHO forecasts new pandemic, deadlier than Covid-19, is coming up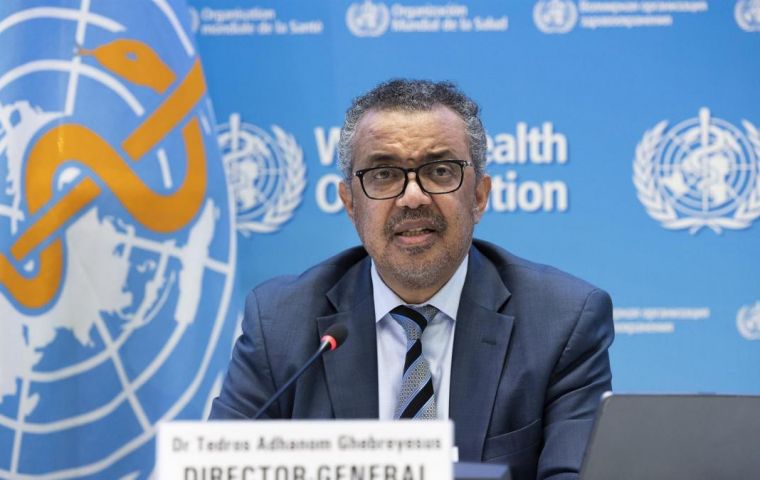 World Health Organization (WHO) Director-General Tedros Adhanom Ghebreyesus Tuesday warned of a new pandemic coming up in the near future, which will be deadlier than Covid-19 and would be caused by "another emerging pathogen with even more deadly potential." It would be a Covid-19 variant, Tedros also explained.
According to the WHO, "there is still the threat of the emergence of another pathogen with an even more deadly potential", which is why world leaders have been urged to design a strategy to face these challenges. Tedros also warned that although the international emergency caused by Covid-19 is over, there is still the threat of "the appearance of another variant that could cause new waves of disease and death."
The UN official also stressed the "high mental health cost" of the last pandemic. "Many of our own employees, like many health care workers around the world, have experienced severe stress and burnout," as "the pandemic has confronted us with unprecedented challenges," he said.
"We need a generational commitment that we will not return to the old cycle of panic and neglect that left our world vulnerable but will move forward with a shared commitment to addressing shared threats with a joint response. That's why we say the pandemic is a generational commitment: a commitment from this generation is important because this generation experienced how terrible a small virus can be," he added while insisting that the new pandemic could arrive soon and everyone should remain alert and "be prepared to respond decisively, collectively and equitably."
Tedros also explained that new pathogens and pandemics will arrive in one form or another, so world leaders must initiate their strategies on these challenges. He recalled that the pandemic affected the mental health of people around the world, presenting high rates of stress and exhaustion, and insisted that there is already a WHO alert on a Covid-19 variant that could cause new infections and deaths. He said that the focus remains on the Sustainable Development Goals, so work must continue on them while addressing the pandemic.
In 2015, world leaders adopted a set of global goals to eradicate poverty, protect the planet and ensure prosperity for all as part of a new sustainable development agenda. Each goal has specific targets to be achieved over the next 15 years.
The UN health agency insists on the need to be prepared: "We can't afford to procrastinate".
"We cannot procrastinate. If we don't make the necessary changes, who will make them? And if we don't make them now, when? When the next pandemic comes knocking, and it will, we must be prepared to respond decisively, collectively, and equitably," Tedros said during his opening speech at the 76th World Health Assembly.
Tedros also called on world leaders to no longer delay the approval of the international treaty to take preventive measures to avoid a global meltdown.