Uruguayan Presidential Secretary discharged from hospital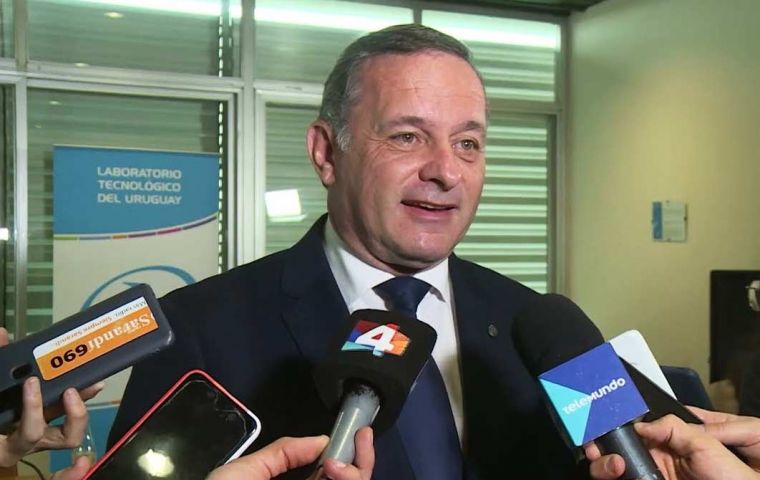 Uruguayan Presidential Secretary Álvaro Delgado was discharged from a Paysandú hospital Saturday afternoon after being involved in a violent car crash on Friday while on his way to the Anchorena ranch in Colonia to participate in a lunch hosted by President Luis Lacalle Pou.
"We have to be grateful to be able to continue walking," Delgado said during a press conference. "It was a lucky misfortune. I am a little bruised, sore, and with a sprain," he added as he left the Comepa sanatorium where he stayed for 24 hours as a precaution. "You see the truck and it's impressive. You have to be thankful to be able to keep going and to be able to think about all the things you have to value," he went on.
(Read also: Uruguayan Presidential Secretary survives serious car crash )
Delgado's vehicle skidded and overturned on Route 24, at kilometer 23, in Río Negro. Both the official and his driver Carlos Soria suffered minor injuries and required hospitalization.
"With my family and friends, we are going to [go through] this recovery. A couple of days' rest and then continue working calmly," Delgado also pointed out in a hopeful mood.
"I know they were worried at Anchorena; I would like to thank all the messages of support," Delgado stressed.