Businessman to run for Ecuador's presidency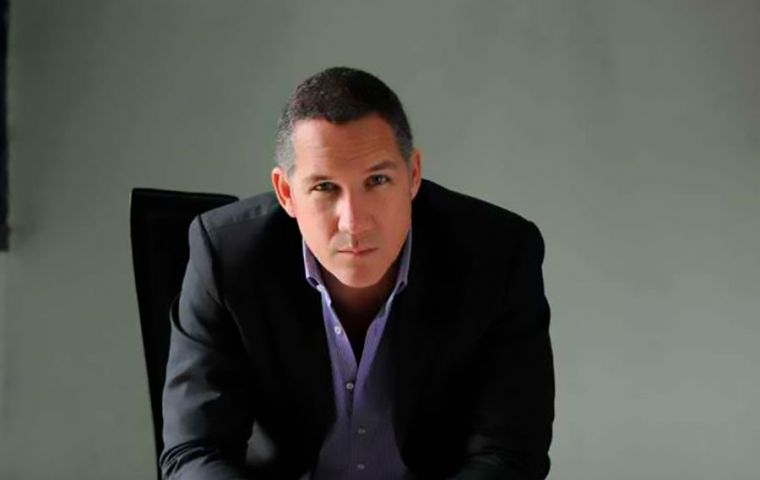 Ecuadorian businessman Eduardo Maruri will run in the Aug. 20 snap elections called in his country after President Guillermo Lasso enacted the so-called "crossed death" mechanism earlier this month dissolving the National Assembly and ruling by decree until 137 new lawmakers and a new President and Vice President are chosen to hold those positions for terms ending in May 2025.
Polls in Ecuador indicated that in these circumstances an outsider to national politics would be preferred to alleviate tensions. Hence, Maruri's candidacy generated great interest among his fellow countrymen, and even at an international level.
Eduardo Maruri is an entrepreneur born in Guayaquil and an economist by profession, who has achieved professional success in different ventures. Currently, he is one of the most recognized creative leaders worldwide, with 160 Cannes Lions awards to his credit.
In 2016 he founded Maruri Grey, an advertising company he created from his presidency at Grey Latin America. Subsequently, he was appointed president of Grey Europe, where he had the opportunity to successfully lead more than 1,000 employees and 28 offices in London.
His resume in the business world led him to be named "Best CEO in Europe" by Campaign Magazine in 2020. Likewise, Ad Latina highlighted his work indicating that Maruri is one of the most representative people in the marketing and advertising industry.
Provoke Media selected him among the 25 best innovators in the world, thanks to his Guinness World Record for recycling plastic bottles.
Although an outsider to politics, Maruri was one of those who helped rewrite the text of the current National Constitution. In 2004 he was elected president of the Guayaquil Chamber of Commerce, which gave him for the first time the opportunity to attend to the interests and needs of his constituents. Subsequently, in 2007 he was elected by popular vote as deputy for the province of Guayas, to be part of the National Constituent Assembly.
In 2008 he became president of Barcelona Sporting Club, one of the most beloved teams by the country's football fans.
Read also: Indigenous leader to vie for Ecuador's presidency