Colombia returns to Unasur, Petro announces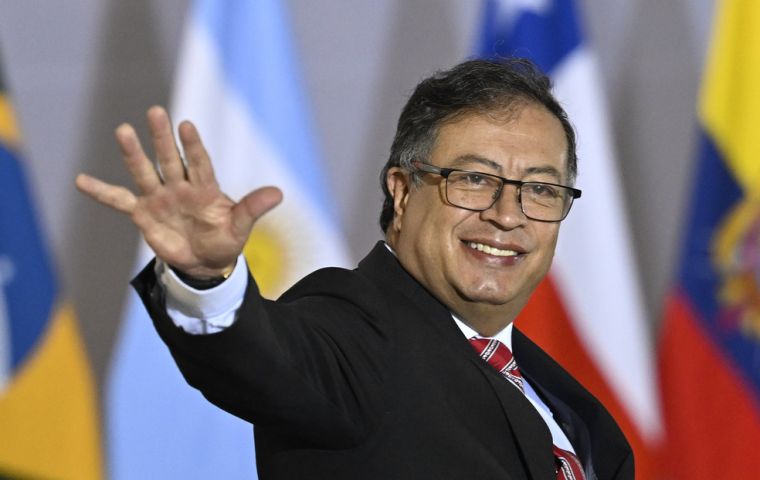 Colombian President Gustavo Petro Tuesday announced in Brasilia the return of his country to the Union of South American Nations (Unasur). "I have requested that it be called Association of South American Nations to guarantee pluralism and permanence in time," said Petro five years after then-President Ivan Duque left the organization claiming that it served the interests of the "dictatorship" of Venezuela.
In the framework of this summit promoted by Brazilian President Luiz Inácio Lula da Silva, leaders such as Argentina's Alberto Fernández have called for regional unity to be a state policy in each country to achieve an organization that strengthens all countries to face "the new dimension of globalization."
"Unasur is not an ideological space but a space of common interests that we must develop and deepen," said Argentine President Alberto Fernandez at the Itamaraty Palace. "It did us no good to be divided" in the Covid-19 pandemic, he added.
"First (we will have to) coordinate interests, integrate physically. It's about ensuring health security. We have just lived through a pandemic in which we all ran around looking for vaccines (...) We must learn from what we have lived through, the good thing is the experience we have left," Fernández explained.
Unasur is a regional organization founded in 2008. It is currently formed by Argentina, Bolivia, Brazil, Guyana, Suriname, and Venezuela after several countries in the region suspended their participation in 2018.