Brazil's surplus falls 47% interannually in first four months of 2023
Thursday, June 1st 2023 - 10:20 UTC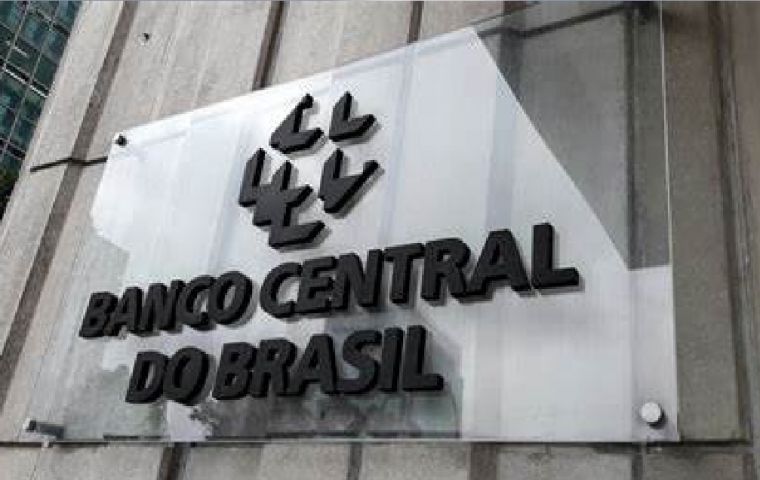 Brazil's Central Bank (BCB) reported Wednesday that the South American country's public sector accounts (federal government, states and municipalities, and state-owned companies) recorded a primary surplus of R$ 78.7 billion reais (US$ 15.515 billion) in the first four months of 2023, which represented a 47% YoY drop.
The BCB said the consolidated public sector result between January and April was 2.31% of the country's Gross Domestic Product (GDP).
The primary surplus occurs when tax revenues exceed expenditures, without taking into account interest on public debt. At the same time, consolidated public sector gross debt, rose 0.2 percentage points in April to 73.2 percent of GDP.
In April, Brazil's consolidated public sector accounts recorded a primary surplus of R$20.3 billion (US$4 billion), down from R$38.9 billion (US$7.67 billion) in the same month last year, representing the worst result for the month since 2020.
According to Central Bank data, the federal government recorded a surplus of R$16.9 billion (US$3.33 billion) in its accounts last month, states and municipalities a balance of R$4 billion (US$788 million), and state-owned companies, R$602 million (US$118 million).
If interest on public debt is taken into account, there was a deficit of R$25.4 billion (US$5 billion) in the public sector accounts in April. In the last 12 months to April, the result is a deficit of R$603.3 billion ($118.925 billion), equivalent to 5.92 percent of GDP.
In April, public sector gross debt stood at R$7.45 trillion (US$1.46 trillion), equivalent to 73.2 percent of GDP.
(Source: Xinhua)