No prescription required in Argentina for "morning-after pill"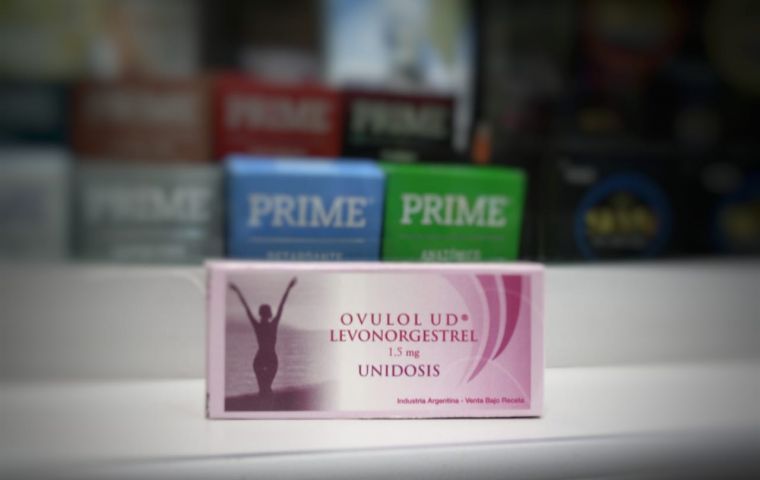 Argentina's Health Ministry issued a resolution allowing for the emergency hormonal contraception method (AHE), also known as "the morning-after pill" to be sold in all pharmacies nationwide without a medical prescription. This measure, published in Thursday's edition of the Official Gazette, also includes an update of the protocol for the comprehensive care of persons entitled to the voluntary and legal termination of pregnancy.
The measure was regulated by the International Day of Action for Women's Health with the idea of reinforcing the public health policies of National Laws 27.610 and 25.673, it was explained.
The morning-after pill (or AHE) is 90% effective if taken during the first 12 hours after unprotected sexual intercourse.
"They are not only a symbolic advance, but they are also concrete tools to implement the laws in areas where difficulties arise," said Health Minister Carla Vizzotti, who signed the resolution expanding access to Emergency Hormonal Contraception (EHC).
Vizzotti also highlighted the role of the National Administration of Medicines, Food and Medical Technology (Anmat) as a "fundamental actor to break down barriers and guarantee rights."
The AHE is delivered free of charge at healthcare facilities and must be covered by all medical insurance plans.
There are no restrictions to buying AHE pills, not of age, gender identity, or the lack of an ID card.