Bolsonaro faces disenfranchisement following new TSE ruling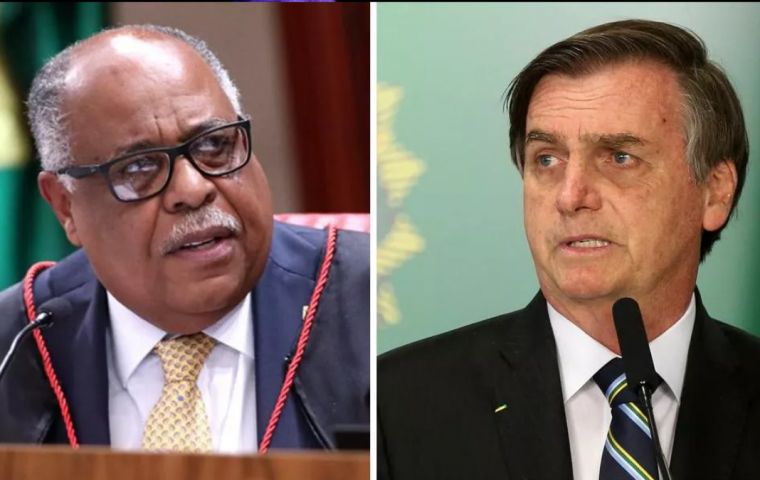 Former Brazilian President Jair Bolsonaro might be disenfranchised in the investigation Brazil's Superior Electoral Court Justice Benedito Gonçalves, acting as case rapporteur, greenlighted Thursday.
Gonçalves cleared the way for the proceedings to begin against Bolsonaro for attacking the veracity of the electoral system and electronic ballot boxes during an official act held before dozens of foreign ambassadors in Brasilia in July 2022.
According to the prosecutor's office in response to a complaint by the Democratic Labor Party (PDT), Bolsonaro should be disqualified from being a candidate for having committed abuse of political and economic power and disseminating false news and data without evidence about the Brazilian electoral system.
Former president Bolsonaro (2019-2022), from the Liberal Party, failed in his reelection bid in last October's elections, defeated by President Luiz Inácio Lula da Silva, from the Workers' Party.
Upon releasing the case for trial, Gonçalves published a report detailing all the stages of the process, including the closing arguments of the prosecution and the defense.
Thus, it is now up to TSE Chief Justice Alexandre De Moraes to schedule the trial in a plenary session, Agencia Brasil reported.
The meeting under investigation occurred in July 2022, when Bolsonaro was a pre-candidate for re-election.
The defense of the former president alleges that no irregularities were committed in the meeting in which he denounced the electoral system before the ambassadors in Brasilia.
The Electoral Public Prosecutor's Office understands that Bolsonaro should be ineligible, for having abused political power and misused the media since the meeting was broadcast by the public media structure.
The electoral prosecutors link this episode of using the structure of the Executive Power to denounce the electoral justice without evidence with the coup attempt perpetrated against Lula last Jan. 8, when thousands of Bolsonaro's followers stormed the headquarters of the three branches of government in the Brazilian capital.
(Source: Xinhua)