Mercosur agreement on marital issues reached in Buenos Aires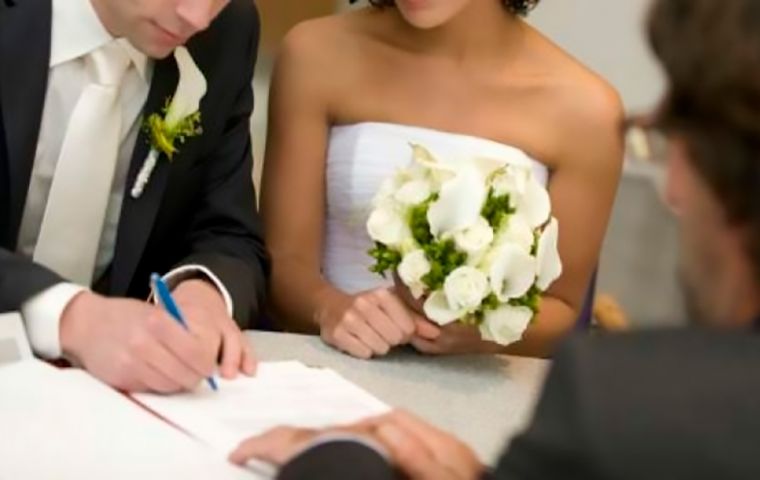 Justice Ministers of all Mercosur member countries Friday signed in Buenos Aires an agreement aimed at joint regulation of marriages. The document seeks to unify legal issues related to matrimonial matters, personal and patrimonial relations between spouses, divorce, matrimonial separation, and personal and patrimonial relations and dissolution of cohabitation unions within the bloc.
"This agreement will facilitate legal cooperation between member and associate countries, allowing a uniform and efficient treatment of legal issues involving people of different nationalities in the matrimonial field," it was explained through a statement.
In addition, it will establish clear guidelines on international jurisdiction, applicable law, and international legal cooperation in these matters, promoting legal certainty and the protection of the rights of the parties involved, in addition to protection measures for women in situations of gender violence, ensuring their effective protection throughout the region.
Also participating at the 57th Meetings of Justice Ministers was Bolivia's Iván Lima. Bolivia is an associate member of the bloc that has applied for full membership: "We are one step away from Bolivia becoming a full member of Mercosur, in that sense, we are sure that under the leadership of Luiz Inácio Lula da Silva the full integration of the region will be achieved."
Brazil will take over the rotating presidency of the group from Argentina early next month.