Lula favors popular car package
Monday, June 5th 2023 - 12:35 UTC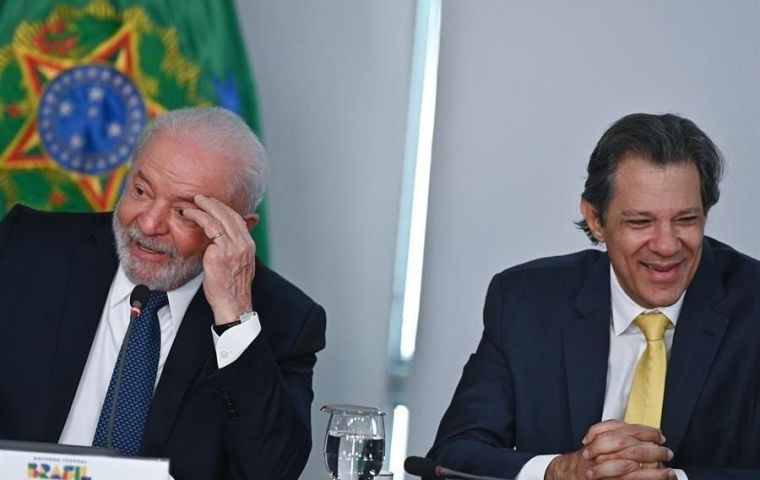 Brazilian President Luiz Inácio Lula da Silva is in favor of a package of measures to boost the production of a so-called popular car, according to Finance Minister Fernando Haddad, Agencia Brasil reported.
Haddad submitted the project to the Planalto Palace for further evaluation and the launch date is yet to be announced. It will depend on President Lula's agenda and the overcoming of bureaucratic obstacles, such as opinions from the Internal Revenue Service and the Attorney General of the National Treasury, Haddad explained. He added that the review by the Presidency is to be finalized by Monday.
Haddad mentioned a four-month tax reduction that should not impact the public coffers because the funding source is defined.
"We have reached an understanding. It is a good design for the MDIC [Ministry of Development, Industry, Commerce and Services], good for the Treasury. The two ministries are very well covered," said Haddad. According to him, the package will be in effect until interest rates start to fall in Brazil.
"This is an issue limited to the next few months so that there are no layoffs. Above all, there is a great concern with employment in the automobile industry and in the entire [production] chain. It is a temporary thing, with a defined value and a defined time," the minister also pointed out.
Haddad also said Lula validated the source of funds to finance the program because the tax waiver will be fully compensated "by the measures I took to the President of the Republic," he declared.
(Source: Agencia Brasil)