Falklands: dual nationality voting rights triggers contention
Wednesday, June 7th 2023 - 10:18 UTC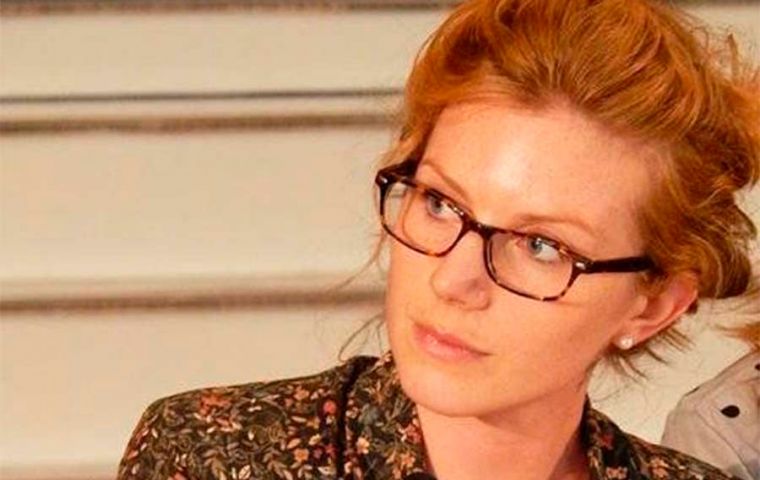 Those who did turn up to the second meeting of the Falkland Islands Select Committee on Constitutional Review on May 25 were greeted by a numbered list of 10 topics projected onto a large screen. The topics were listed in a proposed order for consideration that was produced by what was called "a small group".
MLA Gavin Short said during the discussion that he had been part of the group and had wanted to start with a small subject, so that any mistakes could be made on something small.
Committee chair Mark Pollard had already explained that fundamental rights and freedoms had been chosen as the first topic because it was important but likely to involve fewer changes.
However, MLA Teslyn Barkman proposed a change to the order. She said that the issue of voting rights for those with dual nationality needed to be looked at first. She also argued that it should be expedited to the Privy Council rather than waiting for the rest of the review.
MLA Barkman said that it was not just about her but about all of those affected by the situation. She called it "embarrassing" and "humiliating" and said that it was causing "a severe amount of mental distress" and "a lot of pain". She repeatedly said that Falkland Islanders were being discriminated against in their own country.
Attorney General Simon Young said that there was no discrimination: he insisted there were other disqualifications from voting that could and sometimes did apply to Falkland Islanders. However, MLA Barkman said this signaled to the public that dual nationals were being considered alongside the *insane*, such as prisoners and children.
The voting age was itself mentioned as an example of one of the other issues that also needs to be looked at in relation to the right to vote. MLAs in the last Assembly voted to reduce the voting age to 16 but, because voting rights are in the Constitution, that change could not be made at the time.
MLA Barkman said that the position of dual nationals needed to be resolved in time for the next election. She also said that, in the meantime, it was already affecting access to travel credits.
Eligibility for the Holiday Credit Scheme is linked to being on the electoral roll.
Other MLAs were not in the mood to rush things though.
MLA Leona Roberts said that a "variety of views" had already been expressed by members of the public and that she could not be confident what the majority would support.
MLA Gavin Short said that he did not want to touch the issue of voting rights "with a barge pole" until he heard what the court had to say about the provision in question.
He also said that whatever happened would be "fundamental to the country" and that there would need to be a referendum. MLA Roger Spink said he did not want to prejudge what public opinion would be on any issue.
MLA Peter Biggs expressed sympathy but called for patience. The proposal to make voting rights the first topic to be considered was put to a vote but only MLA Barkman voted in favour.
MLA Roberts did not vote but said she would have been content for the order to be changed. All four of the other MLAs present (Biggs, Pollard, Short and Spink) voted against.
Right to appeal

Attorney General Simon Young rejected a claim that there was no right to appeal against a decision to remove someone from the electoral register. That contradicted what MLA Teslyn Barkman said she had been told by the Registrar and the Head of Courts earlier in the day.
The AG said that the process is set out in the Electoral Ordinance and that there is a right to appeal to the Magistrate's Court.
However, Mr Young did concede that there was an "accessibility issue" because the form that needed to be used came from UK court rules dating from the 1980s.
He accepted that the form was not readily available to members of the public, but he did go on to say that it could be made available.