Argentine Central Bank releases gruesome projections
Saturday, June 10th 2023 - 10:29 UTC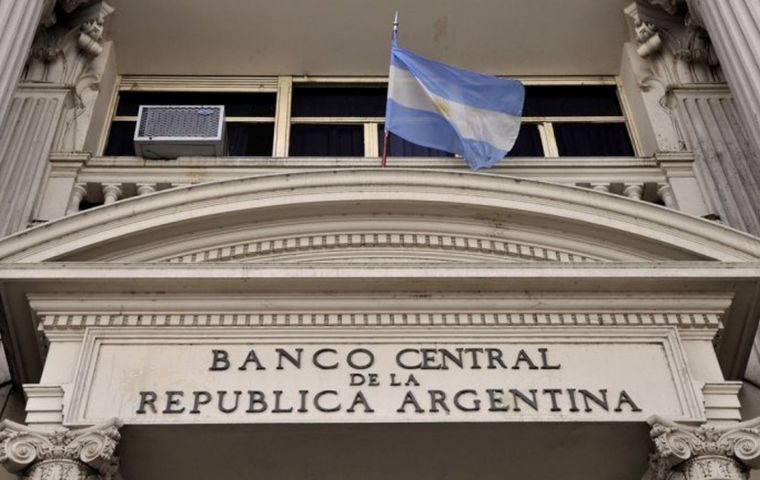 Argentine Central Bank's (BCRA) monthly Relevamiento de Expectativas de Mercado (Market Expectancy Survey - REM) report for May released Friday forecasted inflation by the end of this year to reach 148.9%, 22.5 percentage points (p.p.) higher than the previous projection, it was announced in Buenos Aires.
After the foreign exchange run at the end of April, the market once again strongly adjusted upwards the inflation forecast for all of 2023 and already projects a CPI above 148%, much higher than the 126.4% it estimated a month ago, the study showed.
The latest survey was carried out between May 29 and 31. The experts consulted also foresaw monthly inflation of 9% for May, above April's 8.4%.
"After the REM participants provided their forecasts to the BCRA, new information came to light suggesting that monthly inflation moderated with respect to the 8.4% observed in April. Both the various high-frequency indicators of wholesale and retail prices monitored by the BCRA and the CPI of the Autonomous City of Buenos Aires suggest a more contained evolution than in the previous month," the BCRA document read.
Sources quoted by Ámbito said that "in April [analysts] had fallen short and now they are exaggerating May to compensate." Economy Minister Sergio Massa's team is speaking off the record about 7.5%.
For the next six months, from June to November, market analysts project a ceiling for monthly inflation of 8% (June and October), and a floor of 7.6% (November), i.e., they corrected upwards the expected values for all the months surveyed, between 0.7 p.p. and 1.6 p.p.
With the latest figures, interannual inflation for the next 12 months is expected to reach 171.1%, although it will involve several months under whoever is elected president later this year. Meanwhile, the inflation forecast for the next 24 months (between June 2024 and May 2025) decreased to 70.0% y.a. (-3.0 p.p. with respect to the previous EMR).
Regarding Core CPI, core inflation forecasts for 2023 were revised upwards to 148.5% and for 2024 to 106.4%. For the 2025 annual period, they projected core inflation of 54.8%.
The experts also expect a Gross Domestic Product (GDP) for 2023 to be 3.0% lower than in 2022, while the TOP-10 of those who best forecast economic growth in the past project, on average, a reduction of 2.5%. For 2024, they estimate an average annual contraction of 0.3%. They also foresee a rise in unemployment during the rest of the year to 7.5% for the last quarter of 2023.