French minister warns against rushing EU-Mercosur deal
Saturday, June 10th 2023 - 10:34 UTC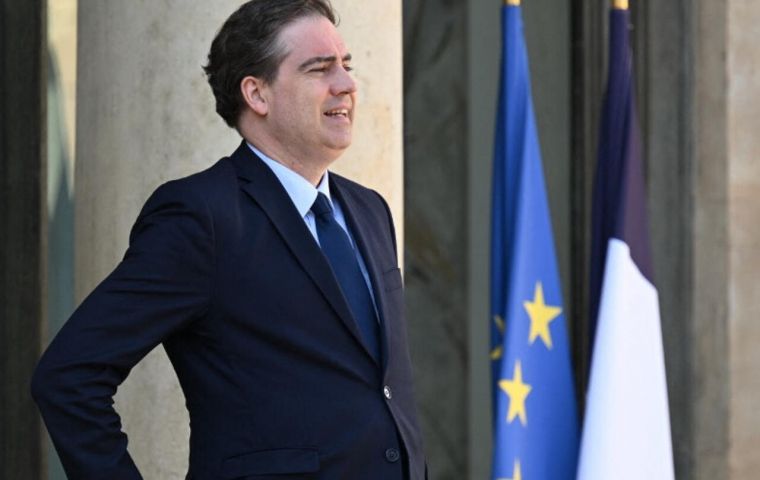 France's Junior Trade Minister Olivier Becht expressed his concerns said this week during his visit to Brazil about concluding the EU-Mercosur deal too hastily. While his country does want a deal concluded between the European Union and South America's Mercosur, Becht warns against entering into it too quickly, without assurances on environmental and social issues.
The deal between the EU and the Mercosur bloc of Brazil, Argentina, Uruguay, and Paraguay that was agreed in principle in 2019 would create a free-trade area of more than 750 million people, but the ratification process has stalled among EU members, including France, over concerns about Brazil's commitment to protecting the Amazon rainforest, notably during the presidency of Jair Bolsonaro, who lost re-election last year.
A French government-commissioned report found the deal would fuel an increase in South American beef production and give rise to a 25 percent rise in deforestation.
The deal is also unpopular with farmers in France, who are concerned about the lifting of tariffs on imported beef, which is subject to lighter environmental and sanitary regulations, and therefore would cost less and undercut their profits, it was explained.
In the meantime, the European Commission wants to conclude the deal quickly, to reduce its dependence on China and the United States.
Becht said he understands the strategic value of the deal, but that rushing it would risk running into resistance from lawmakers in EU member states who must approve it.
The French minister also pointed out that Brazil was "engaging in a strong energy transition" under newly-elected President Luiz Inácio Lula da Silva, which represents an opportunity for French companies involved in renewable and nuclear energy production.
He also said he would visit Spain next week to speak with the country that will hold the EU's rotating presidency for six months from July 1 and is keen to conclude the Mercosur deal.