US troops deployed in Peru for joint exercises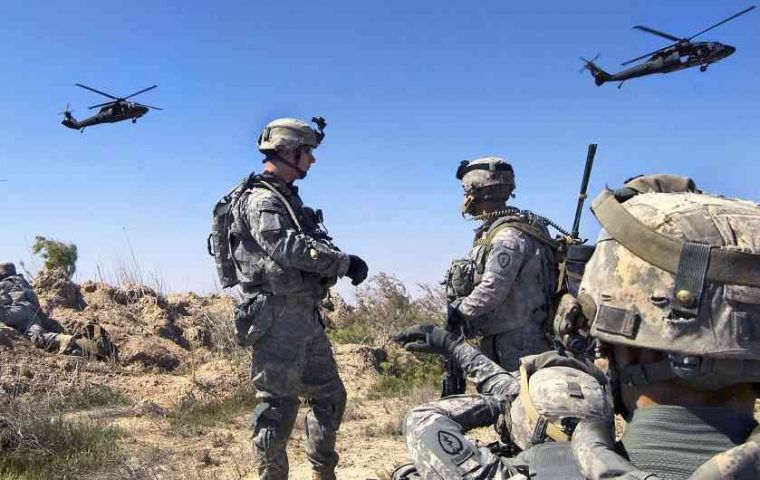 Some 87 US Marines are being deployed for the 16-day joint Bilateral Jungle Operations Exchange with the local Navy at the Iquitos Base, it was reported in Lima.
The presence of the foreign troops, armed with rifles, pistols, grenade launchers, silencers, and state-of-the-art night vision devices, was authorized by the Peruvian Congress last Thursday by 66 votes to 37. Naval units and military personnel from Japan were also cleared.
The Congressional document speaks of "benefits" oriented to "increase military capabilities, as well as to fully perform the strategic roles of the Armed Forces, allowing them to acquire knowledge on new techniques, tactics, and procedures, and to increase the level of training and interoperability of the means involved; as well as to strengthen bilateral relations with the navies involved" in "promoting the strengthening of international relations in matters of national security and defense."
The project "does not affect in any way the sovereignty and territorial integrity, nor does it involve the installation of foreign bases," the document read.
Last month the entry of US troops to "carry out training cooperation activities with the Armed Forces" between June 1 and Dec. 31 was authorized as per a resolution published in the El Peruano Official Gazette.
"Different training cooperation activities with the Armed Forces associated with the International Military Exercise Resolute Sentinel 2023" will be carried out, the resolution stated.
In this scenario, members of the US Special Forces, the US Air Force (USAF), and the US Space Force (USSF) began to enter the country earlier this month.