Falklands Government acquires Stanley Growers provider of 90% of fresh vegetables and fruit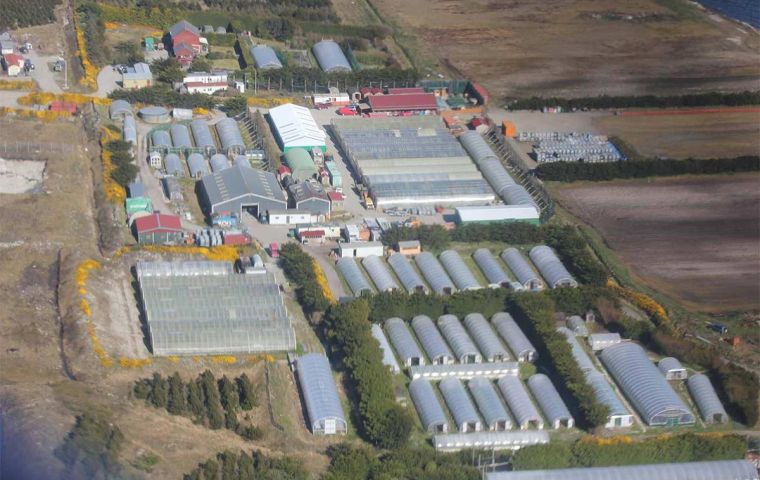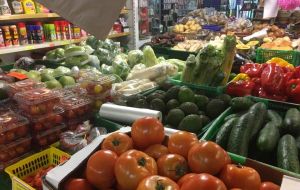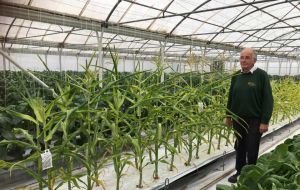 Last 21 June it was announced that the Falkland Islands Government (FIG) would be acquiring Stanley Growers Limited and Stanley Nurseries and Garden Centre and the land which both businesses occupy, with the intention of managing the business for a time before selling it.
Penguin News spoke to Steve Dent, Deputy Director of Development and Commercial Services, and Tim Miller of Stanley Growers, and asked for confirmation first that the Falklands community would see no changes to availability of fresh fruits and vegetables.
"The intention is that we will use skill sets from within Stanley Growers and Stanley Nurseries to operate the business initially," including management from current operators Tim and Jan Miller in the first weeks and months of acquisition. "Frontline customers really should see no real change in how the business operates."
Mr Dent added "there's no intention to parachute managers in or anything just yet."
The acquisition has taken place by an agreement for Government to purchase the shares of Stanley Growers Limited and Stanley Nurseries, from Jan and Tim Miller. These two businesses are then being merged into the Stanley Growers Limited business, with all facets of each individual business being continued - including the cultivating and selling of fresh produce and house and garden supplies, and landscaping services.
Mr Dent said "there is no intention for a government officer to be in there working the business day to day, it's about using the skill sets of people that are already in the business to do that." Government, during this time, will own the business and assist in "strategic decisions."
Penguin News asked whether it was intended for the business to be sold or tendered at a later stage, to which Mr Dent said "we don't really know.
"There's a lot of unknowns at the moment in how the business will be run and how we're going to move forward."
He added that there is "no intention immediately to run any tenders" and that Government is currently "just trying to find a period of stability so we can secure food security."
Once it is fully understood "how the business operates commercially," Mr Dent said, "then we can move to sell the business on."
Asked whether there would be and standards required of another company or individual purchasing Stanley Growers Limited to provide quality or quantity of fresh produce, or requirements not to charge excessive prices to continue this food security after any future acquisition of the business from Government, Mr Dent said "I'm not sure I know that answer yet," and that "the intention is to brain dump Tim's 40-odd years of knowledge of business in the Falklands and work out what that looks like.
"It's difficult to know whether the government would set a standard for a new entity."
Mr Dent stated "the number one reason government has taken this step after being approached by Tim and Jan in the first "instance is to secure food security."
He added "they provide 90% of the fresh fruit and veg in the Falklands we need to make sure we secure that."
Following the acquisition Stanley Growers will continue with contracts held for landscaping, including those for government, and will "presumably" - Mr Dent said - continue to seek out contracts and apply for tenders.
Mr Miller, outlining some background to negotiations, added that when government is making a decision regarding the new port they will be "weighing up" the loosing of productive land, and food security, against the uses and value of the port.
This uncertainty about the Stanley Growers land, Mr Miller added, is "one of the questions which caused Jan and I the insecurity and made it impossible for us to look at a normal commercial sale of one business to another.
"That was why we came to government and said 'look, we have got a horrendous problem, which is partly caused by Government's decision to put the port where it is,' so we and government came to what we feel is a good solution."