Four out of ten Uruguayans unaware of the reason for the holiday on Constitution Day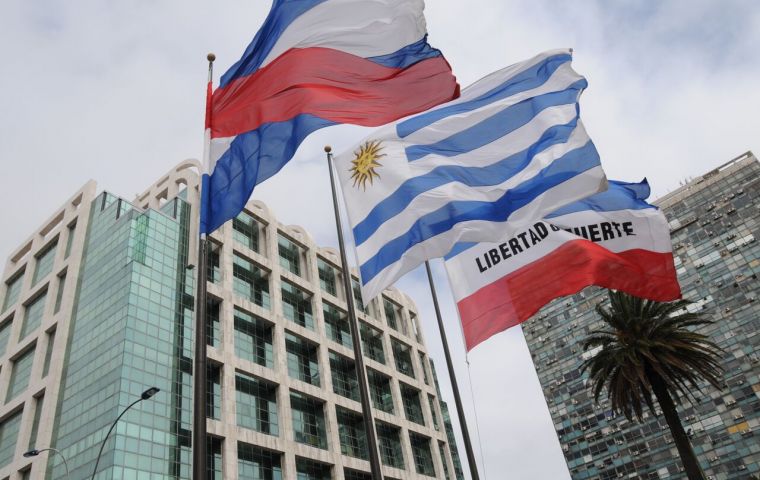 In celebration of Constitution Day, a national holiday in Uruguay, local TV program Telemundo took to the streets, traversing the bustling Avenida 18 de Julio, the most important in Montevideo's downtown, to gauge the public's awareness and engagement on this significant occasion. However, a surprising revelation emerged during their interviews with the public, as it was found that a considerable portion of Uruguayans interviewed remained uninformed about the reason for the holiday.
On this day dedicated to commemorating the country's Constitution, which plays a pivotal role in shaping Uruguay's democratic foundation, Telemundo's reporter interacted with locals who were making the most of their day off with leisurely strolls.
Despite the quiet ambiance around the main avenue due to the holiday, the report shed light on an alarming fact: four out of every ten individuals interviewed were unable to provide a clear explanation for the holiday they were enjoying. The lack of awareness among a significant portion of the population raises questions about the effectiveness of disseminating crucial historical and constitutional knowledge to the public.
Constitution Day holds deep significance for Uruguayans, marking the date when the country's first Constitution was promulgated in 1830.
The revelation of such a knowledge gap calls attention to the need for enhanced educational efforts to acquaint citizens with their country's history, values, and the significance of Constitution Day. Understanding the roots of their nation and its guiding principles can foster a greater sense of civic responsibility and pride.
Uruguay has only four non-working holidays during the year. According to Law 19121, "paid holidays are January 1, May 1, July 18, August 25 and December 25".
Read also: Lacalle Pou urges swift action on EU-Mercosur Agreement: "Enough of 25 years of negotiations"