Russia and Bolivia deepen nuclear alliance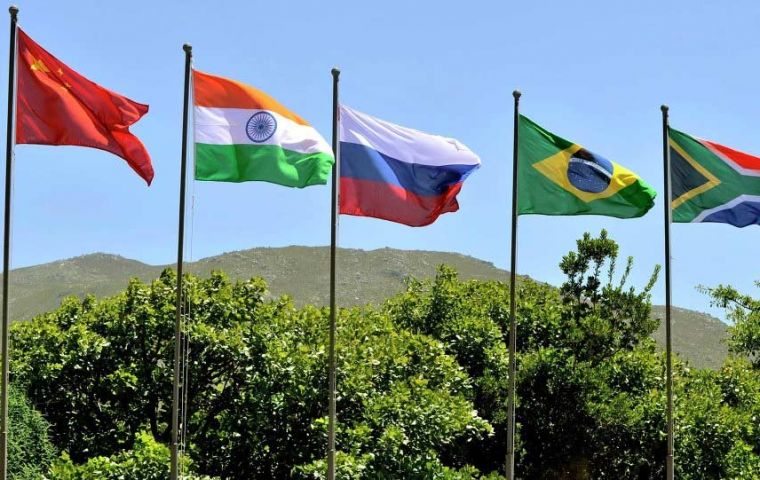 Following talks in Moscow involving local, Venezuelan, and Bolivian military chiefs this week, the first Russian nuclear reactor vessel has arrived in La Paz, it was reported. The Aug. 16 gathering took place after Bolivia signed a "preventive and corrective maintenance" agreement with Iran for the use of drones in border control activities.
Russia's Deputy Defense Minister General Alexandr Fomin and General Hugo Eduardo Arandia, commander of the Bolivian Armed Forces, ratified "the mutual willingness to deepen dialogue and practical interaction, in order to carry out joint activities of mutual interest".
Fomin had already met with General Renier Enrique Urbaez, commander of the Venezuelan Armed Forces to discuss "current issues of military and military-technical cooperation between Russia and Venezuela" and to mark "future steps for its development."
On Aug. 13, Bolivian President Luis Arce Catacora announced the arrival in La Paz of the Research Nuclear Reactor (RNI) component manufactured by the Russian state corporation Rosatom.
"We are advancing along the path of development, science, and technology as a dignified and sovereign people. The vessel and first component of the Research Nuclear Reactor, which will be in the Center for Research and Development in Nuclear Technology in El Alto, arrived in Bolivia," Arce said on social media.
Bolivian Government official Hortensia Jiménez said the nuclear reactor was unique because it was located more than 4,000 meters above sea level, in the city of El Alto, in District 8, in the facilities of the Center for Research and Development in Nuclear Technology (CIDTN). It also has 200 kilowatts of thermal power, is of the moderated pool type, and is cooled by light water.
"Before the vessel was shipped, inspections were carried out to verify that the manufacturing was performed in accordance with international standards and that all quality controls were carried out," she said.
Although the full cost of the Russian reactor is covered by a "confidentiality clause," it became known that Bolivia will have to pay Russia US$ 380 million this year, and twice that much next year, with progressive increments over time. Last year the South American country exported US$39.8 million worth of goods to Russia, 86% of which consisted of lithium carbonate.
China is also known to be a part of Bolivia's nuclear and military development plans. In this scenario, Arce's presence at next week's 15th BRICS Summit in Johannesburg was confirmed by Government Spokeswoman Gabriela Alcón. BRICS is a bloc of major emerging economies grouping Brazil, India, and South Africa, in addition to China and Russia.
"Arce's administration was invited to participate in this meeting because Bolivia is in the world's eyes and faces a policy of strategic alliances to strengthen the process of industrialization of natural resources, such as lithium," Alcón said.
The central theme of the Aug. 24-25 Summit will be "Partnership for accelerated mutual growth; sustainable development and inclusive multilateralism."
On June 12, Arce officially announced Bolivia's interest in joining the bloc.