Minerva's latest move shakes up Uruguay's meat processing landscape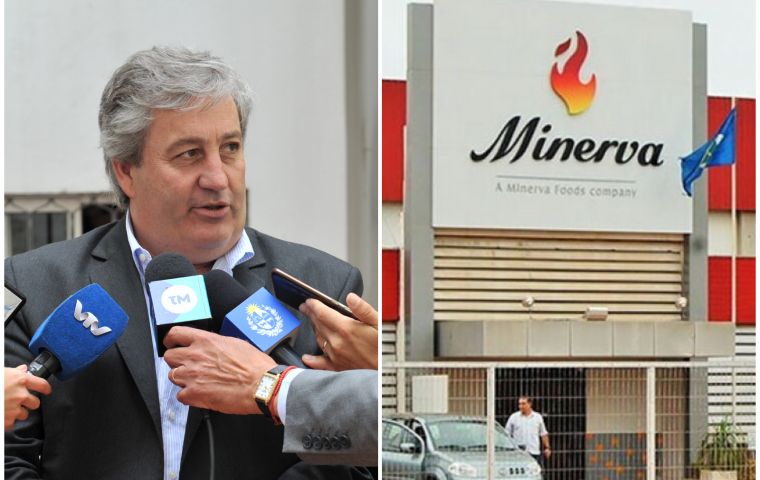 Conrado Ferber, President of the National Meat Institute (INAC) of Uruguay, expressed his concerns on Tuesday regarding Minerva Foods' proposed acquisition of three meat processing plants from Marfrig. If the deal is finalized, it would result in one of the Brazilian multinational corporations controlling 45% of the southern country slaughterhouse market.
Ferber termed the development as "troubling news" from the perspective of INAC. Minerva Foods, which currently operates four plants in Uruguay, is set to expand its presence by obtaining three additional slaughterhouses in Salto, San José, and Canelones.
He highlighted that a previous acquisition of the BPU slaughterhouse prompted concerns about excessive consolidation in the country's key meat processing sector. Ferber expressed apprehension about the implications of further concentration, even acknowledging Minerva's organized management. The impending merger would elevate Minerva's plant count to seven and its share of the national slaughter capacity to 43%.
Ferber anticipated that the Commission for the Promotion and Defense of Competition (Coprodec) under the Ministry of Economy and Finance would contest and potentially block the transaction. He indicated that although there might not be a direct abuse of dominant position, the move could create conditions for such behavior to emerge.
In response, Minister of Economy and Finance Azucena Arbeleche noted that the matter would be evaluated by the Competition Defense, refraining from making statements until the analysis concludes.
According to reliable sources, the transaction's approval process initiated on Monday, with Coprodec having a 60-day window to make a decision. The regulations concerning competition defense were updated in July 2020 through Decree 194/2020, which governed the provisions of the October 2019 Law 19,833.
Labor Unions and Industry Observers React
The Federación de Obreros de la Industria de la Carne y Afines (Foica) swiftly voiced its opposition to the acquisition. The organization expressed skepticism about the effectiveness of antitrust regulations in cases like these, Montevideo Portal reported.
Martín Cardozo, Foica's president, articulated concerns about potential labor repercussions due to multinational corporations' strategies of alternating plant operations to manage costs. He highlighted how this practice could undermine negotiations and job stability.
The Cold Storage Industry Chamber refrained from immediate commentary on the acquisition. Jorge López, Director of Abasto Santa Clara, noted that this move would notably impact various aspects of the industry, including cattle purchasing, domestic market dynamics, and overall management.
Despite these concerns, the acquisition process is expected to proceed after obtaining necessary authorizations, thereby mitigating immediate impacts.