Paraguay willing to continue talks with Mercosur and Bolivia on toll charges on the Parana/Paraguay Waterway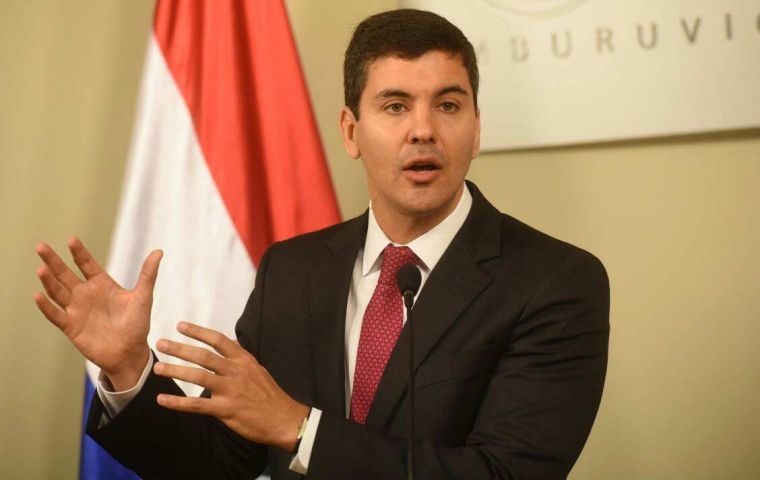 Paraguay's recently instated president, Santiago Peña said he will continue engaging in dialogue with Argentina to reach a resolution regarding toll charges on the Paraguay-Paraná Waterway. "We do not deny the option of toll charges, but it should be an agreement among the five countries that use the waterway," he asserted.
"While we understood there was a compromise, apparently, there wasn't such a thing. Each country knows its limitations; the international treaty stipulates that toll charges cannot be imposed unilaterally. We understood that toll charges would be suspended," Peña declared.
In this context, he mentioned that if the five countries were to reach an agreement eventually, the implementation of toll charges for international transportation would be possible.
"We do not rule out the possibility of tolls; Paraguay would also need to collect them, but we cannot do so unilaterally," he clarified, emphasizing the importance of reaching an agreement among the five countries: Bolivia, Brazil, Uruguay, Paraguay, and Argentina. That is Mercosur members and associate Bolivia. Bolivia and Paraguay are landlocked and need the waterway to trade with the rest of the world.
The president appealed to continue the dialogue, stating, "When we say something in Paraguay, we follow through." "We must not tire; we must continue the conversation," he concluded.