Popular Uruguayan trap artist arrested twice in Argentina: Suspected of robbery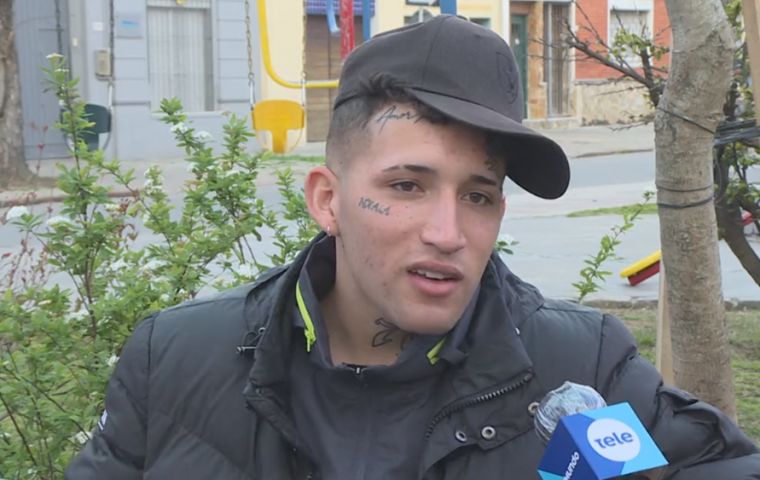 Uruguayan singer Facundo Cedrés, better known as Pekeño 77, has been arrested twice in Argentina in recent days. On Saturday, he was arrested in Buenos Aires for "suspicious attitude" when police officers observed a Ford Ecosport van entering a service station. Cedrés was one of three Uruguayan citizens in the van and identified himself as Pekeño 77. The police seized the van, tools, and a significant amount of money in US dollars and Argentine pesos. He was released after the arrest.
However, on Tuesday, Cedrés was arrested again in the context of a robbery at a country house in Buenos Aires' San Vicente neighborhood. The police arrived quickly and managed to apprehend Cedrés while he was fleeing the scene. The house had been burglarized, with items including jewelry, dollars, euros, and Argentine pesos missing. When arrested, the trap artist claimed "to be of relevance," according to the police report, El País informed.
During his previous interviews, Cedrés had stated that he had never been in prison and had no plans to be. He acknowledged the existence of criminality and its impact on people's lives, emphasizing the importance of not getting carried away by it. He mentioned that his songs are inspired by real-life experiences.
Pekeño 77 is a popular Uruguayan singer with 590 thousand monthly listeners on Spotify. He has released numerous singles and collaborations, and has an album titled "SIN PRONTUARIO." He has worked along with folklore artist Rubén Rada in two songs.

"I've never been in prison, nor do I plan to be," said the trap artist in 2021. "Because of the friendships one has, the things one goes through, it turns out that one discovers that this also exists. One thing leads to another and when you want to agree, you know that this is also a reality. And it is not a mystery either, everybody knows it," he said in reference to criminality. "If you let yourself get carried away, that's when the problems arise. But, well, that's where the songs come from, the inspiration for what I do," he asserted.