Ways to maximize your money at online casinos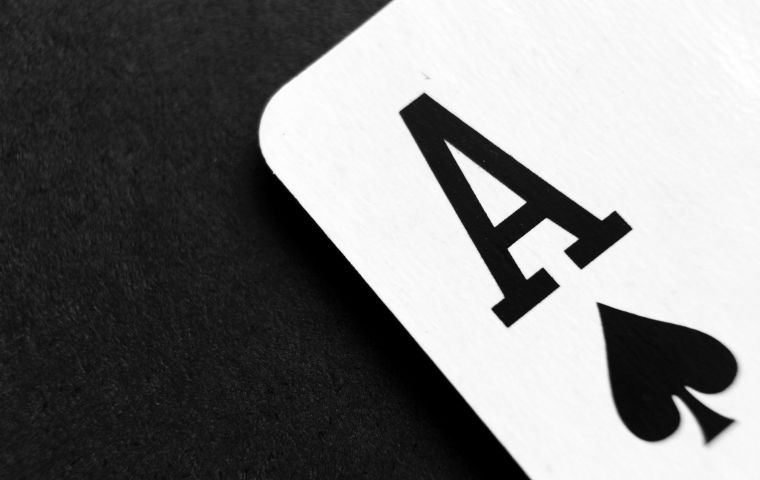 You've set aside money to have fun at your favorite online casino. You want to play the best-rated video slots, one round of poker, and a few blackjack hands. How do you maximize your money?
You've come to the right place. In this guide, we'll share seven tips to help you make the most out of your casino bankroll. Let's get started.
#1: Budget Appropriately
If you're like many people, you budget for every important purchase in your life. Do the same for casino gaming. Analyze your income. Pay your bills. Save for emergencies and invest in stocks, real estate, or anything else that can generate passive income.
Once you've budgeted for important things, set aside money for entertainment. Think about the amount of money you spend on a nice weekend evening with your friends.
How much is it? That's a good amount to spend on online casino games. The explanation is that you should gamble money you can afford to lose.
Creating a budget helps you know what games you can afford to play. Your budget acts as your guide when setting betting limits. Another benefit is that it helps you set realistic goals.
#2: Save Money at Sweepstake Casinos
Sweepstake casinos are growing rapidly around the world. There's a perfect reason for this. Unlike conventional gambling sites, Sweepstake casinos allow you to play slots and table games free of charge.
These casinos work like free-to-play apps. They sell you virtual currencies called gold coins. And they give you extra coins called sweep coins. You can use your gold coins to play casino games like slots and roulette at no cost to you.
Let's say you buy $100 worth of gold coins. You can use all these coins to play roulette, blackjack, Mega Moolah, Big Bass Bonanza, and Money Train for the fun of it. You don't win cash. But you'll have loads of fun.
If you want to win real cash, all you need is to play sweepstakes casinos for money. You use your sweep coins to enter sweepstakes and play real money games.
#3: Claim and use Casino Bonuses
Bonuses are gifts casinos give their customers to welcome them or to reward their loyalty. Almost every online casino in 2023 has a bonus package for its customers.
But there's one problem. These promotions are not free money. Every casino has terms you must follow if you want to turn your bonus into cash. One of the most important conditions is called wager requirements.
It dictates the number of times you need to play through your bonus before you can withdraw your winnings. Some bonuses have 30x WRs. Others have 80x wager terms. Select bonuses with a low number of play-through requirements.
Additionally, consider the bonus amount and the games you're allowed to play. Let's say you love online poker. Choose a poker bonus. Another thing to consider is the bonus of the validity time.
How long do you have until the bonus expires? You might receive a $500 welcome bonus. But it's valid for three days only. Also, consider the maximum you can withdraw. A good casino lets you cash out a sizeable amount of your winnings.
Play High-RTP Games
If you want to make the most out of your money, play the right games. This means selecting your favorite games. However, also consider each game's Return to Player (RTP) rate.
Payout rates show you a game's likelihood of triggering winning features. A high-RTP slot will activate winning symbols regularly in the long term. In turn, this will increase your chances of winning.
If a game has a low payout rate, you can still win money. However, the chances of winning are lower compared to a slot with a high RTP. Most games have a well-known RTP:
• Blackjack: 99%
• Mega Joker slot: 99%
• European roulette: 97.3%
• American roulette: 94.8%
• Mega Moolah slot: 88% to 93%
Evidently, some games have better payouts than others. Choose a high RTP game when you have the chance. Let's say you want to play roulette. Select the European version because it has a better RTP.
Learn Winning Tips and Strategies
Although many casino games are based on pure luck, you can use certain techniques to increase your odds of winning. Let's say you love blackjack. You can learn a few well-known strategies like card counting and basic blackjack strategy.
Card counting is great for some people. But basic blackjack strategy is ideal for most players. First, it's legal. You can use this strategy at both online and brick-and-mortar casinos. Secondly, it works.
Blackjack aside, most games have tricks you can use to become a better player. Learn these tactics and use them. For example, playing high RTP slots is a proven technique. Playing aggressively works in poker while some systems can improve your odds of beating the house in roulette.
Bet Big
Betting big is a slightly controversial strategy. Here's why. You need a decent bankroll to record profits with this tactic. If you have $10 to spend on slots, betting big might not work for you.
Let's assume you bet $1 per spin for 10 spins. There's a chance you might not win any money. If you have $100 to spend, though, you can wager $1 per spin. You might get lucky and trigger a feature that pays 10,000 your stake. In this case, you'll have made a lot of money.
Although spending big bucks isn't ideal for everyone, it has some solid advantages. For example, some slots increase their payout rate if you bet maximum amounts. Mega Joker is an excellent example. You benefit from its 99% RTP only if you bet maximum amounts per line.
Another example is Mega Moolah, one of the most famous progressive jackpots. This game has an 88% RTP. But if you bet maximum amounts, it activates its progressive jackpot. And it increases the payout to 93%.
The game's jackpot can turn you into a millionaire on your lucky day. But even if it doesn't, a better payout rate can improve your winnings.