Will Dominican Republic close all borders with Haiti again?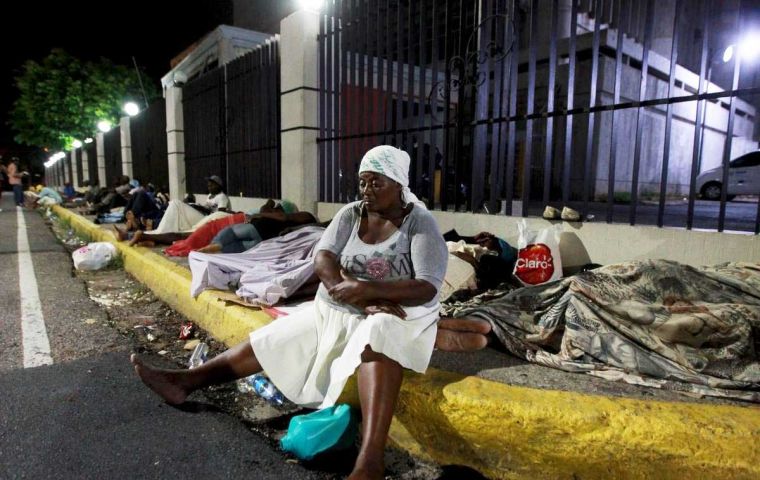 The Dominican Republic has suspended issuing visas to Haitian nationals and might fully close all borders between the two countries after a recent excavation of a canal in the Massacre River on the Haitian side resulted in water being diverted with ensuing damages to farmers and the environment, President Luis Abinader explained.
The river, which runs in both countries, is named for a bloody battle between Spanish and French colonizers in the 1700s.
"If the conflict is not resolved before Thursday, (officials will) completely close the border to air, sea, and land commerce," the Dominican government said in a statement. Haiti gets much of its imports from the Dominican Republic, which would also suffer from the measure. A study by the Dominican Republic's Central Bank said US$ 430 million in informal border trade was conducted in 2017 between the two countries, of which more than US$ 330 million represented exports to Haiti, which is also the Dominican Republic's third biggest partner in formal trade, with US$ 1 billion in exports last year.
Abinader last week shut the border near the northern town of Dajabon, a crucial crossing for Haitians who sell and buy a range of goods there several times a week. Last year, he banned Former Haitian interim Prime Minister Claude Joseph from entering the Dominican Republic in an unrelated dispute. Joseph recently defended the construction of the canal and accused critics in the Dominican Republic of being nationalists and racists.
The Dominican leader has sought to curb Haitian migration and has expelled tens of thousands of Haitians and those of Haitian descent. His administration has also begun the construction of a 190-kilometer (118-mile) wall along the Haitian border. The last time the Dominican Republic fully closed its border with Haiti was in July 2021, after Haitian President Jovenel Moïse was assassinated. (Source: VOA)