Consequences of Lake Titicaca drought underreported, conservationists say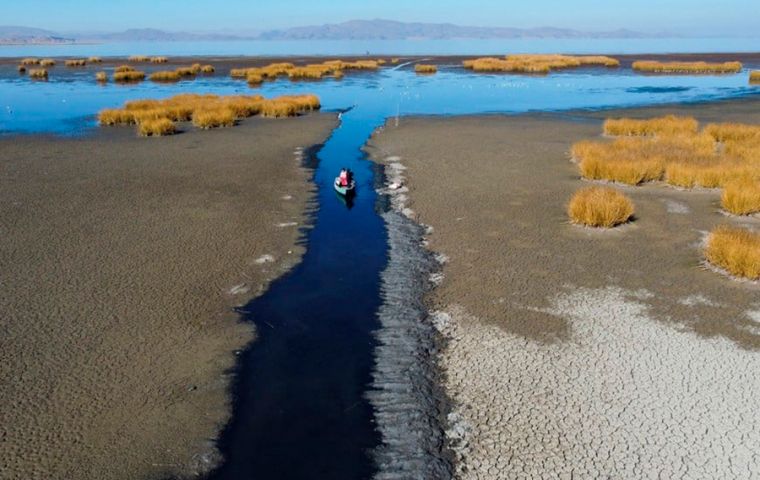 The Association of Indigenous Peoples Conservationists (Asociación de Pueblos Originarios Conservacionistas - APOC) insisted this week that an emergency be declared in Lake Titicaca, which they claimed was suffering from "water stress," meaning that water demand exceeds the amount available.
"We need immediate action," APOC President Edgar Cahui Cahue said after the organization convened in Puno on Tuesday.
The lake is also affected by the burning of cattails, a perennial aquatic herbaceous plant typical of the area and which plays a key role in water purification, the conservationists explained.
"The Titicaca National Reserve is central to Puno because it is home to a large amount of biodiversity and is currently undergoing accelerated degradation," Cahui added. "It is not only contamination but also many other problems," he went on while criticizing those who claim that the lake is in "impeccable" conditions.
The cattails are 95% dry, Cahui insisted. He also underlined that a lack of information regarding the lake's state means insufficient funding to address the situation.
The heat wave caused the waters of Titicaca to lose 54 centimeters since April, which means a retreat of up to two kilometers on some of its shores. Pictures of this phenomenon were released by APOC.
"We need Lake Titicaca to be declared an emergency, we need the State to intervene once and for all. We need immediate action," Cahui underlined.