Argentina: Foreigner removed from urgent heart transplant recipients list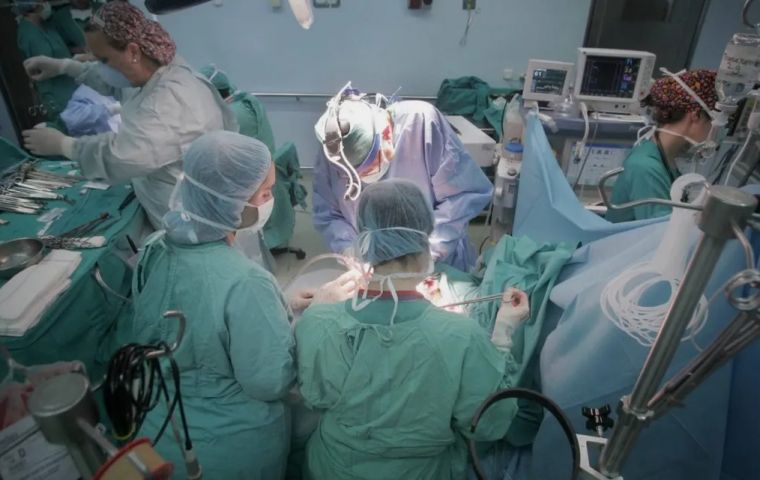 The Federal Civil and Commercial Court of Appeals in Buenos Aires ordered a foreigner waiting for a heart transplant removed from the recipient's list administered by the National Central Institute for the Coordination of Ablation and Implantation (Incucai) on the grounds that the petitioner is not a permanent resident in the country as required by law.
The news came one day after a wave of nationalistic feelings breezed through social media after an Argentine national who was denied medical treatment died in Bolivia due to a stab wound.
Read also: Argentine national stabbed in Bolivia dies after being denied medical attention
The upper court thus overruled a July 3 injunction instructing Incucai to add a Peruvian citizen with a temporary residence in the country to the urgent waiting list of recipients for a heart transplant. Judges Guillermo Antelo, Eduardo Gottardi, and Fernando Uriarte stressed that the lower court's decision was a "blatant deviation from the law in force" and underlined that the magistrate granting the injunction "among other things, did not call for a personal hearing with the plaintiff in the presence of the Prosecutor, nor did he order the intervention of medical experts, social worker, and psychiatrist" as provided for in the Transplant Law. "Such omissions imply the possible non-observance of a public order provision which, as such, exceeds the mere individual interest and cannot be ignored by the Court," they added.
The Peruvian citizen with a temporary residence permit in the city of Buenos Aires was counseled by the Official Public Defender's Office in demanding Incucai include him in its "urgent waiting list for heart transplants". The patient entered the country in October 2022 and "the same day he arrived he suffered a cardiac decompensation and had to be transferred to the Cosme Argerich Hospital," the ruling read.
The cardiologists who treated him diagnosed him with "dilated cardiomyopathy of valvular etiology (severe aortic insufficiency + dilatation of ascending aorta)", and thus determined that "the only possible therapy" was a heart transplant.
In March 2023 he was granted a certificate of disability and the following month physicians requested "his registration" within Incucai, which was denied. Hence, the legal action ensued. The Public Defender insisted on the injunction and the magistrate granting it also instructed ex officio the National Directorate of Migration to issue a decision within ten days regarding the change of status requested by the plaintiff.
The Appellate Court stressed that Law 27,447 from 2018 aims to "regulate the activities related to the procurement and use of organs, tissues, and cells of human origin" in Argentina, and "determines a special procedure in the judicial sphere to decide in an expeditious manner in any civil action tending to obtain a judicial resolution regarding extra-patrimonial issues related to the ablation and implantation of organs or tissues."
(Source: Infobae)