Falkland Islands insists with Avian influenza (bird flu) warning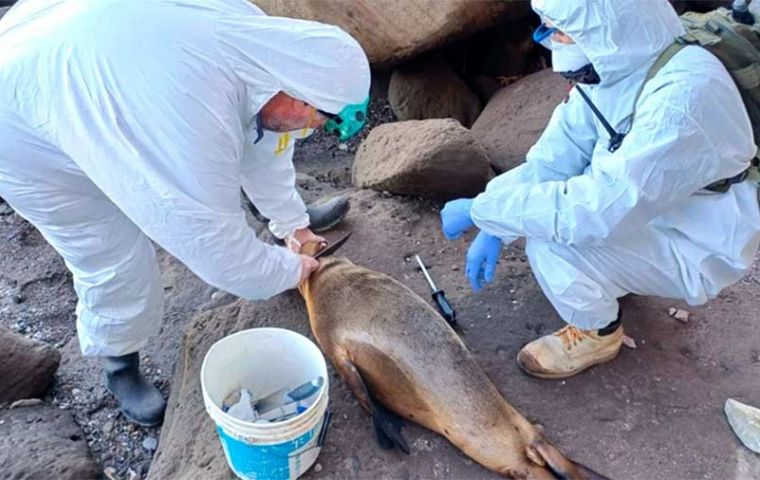 In advance of the summer season, the Falkland Islands Veterinary Service would like to remind the public to remain aware of any possible cases of avian influenza (bird flu) in our wild or domestic birds.
There have, to date, been no confirmed cases of avian influenza (bird flu) in Falklands wild or domestic birds. Since September 2022 there have been increased biosecurity measures for incoming flights and cruise vessels.
Bird flu (highly pathogenic avian influenza H1N5) continues to cause disease in birds and animals in the northern hemisphere and reports are confirmed of seals suffering from the virus in the very south of Chile (*). This is the time of year when migrating birds and animals start to return to the Falklands and we have an increased number of visitors coming to the Islands, meaning that the risk of having bird flu introduced to our bird and marine mammal populations is high.
During the last season the Veterinary Service and the Environment Department have worked with various FIG departments and the private sector to ensure that the possibility of avian influenza reaching bird colonies, via human vectors, was reduced. The public will see footbaths being rolled out again to the majority of locations across the Islands, this is a key piece of biosecurity equipment.
FIG have prepared information and guidance about bird flu and preventative measures to try and reduce the spread of the virus. This guidance can be found here: https://falklands.gov.fk/agriculture/avian-influenza
If you see any unusual wild bird or domestic/commercial poultry behaviour please report this to the Veterinary Services on tross@naturalresources@gov.fk 27366 or out of hours 55366.
(*) Cases of avian flu consequences have been reported along the Argentine coast. In Uruguay the poultry industry lobby has imposed strict measures at farms and processing plants but not the same can be said of wild life among marine birds and seals.