Falklands Supreme Court to decide on dual nationality fundamental rights
Saturday, September 23rd 2023 - 09:46 UTC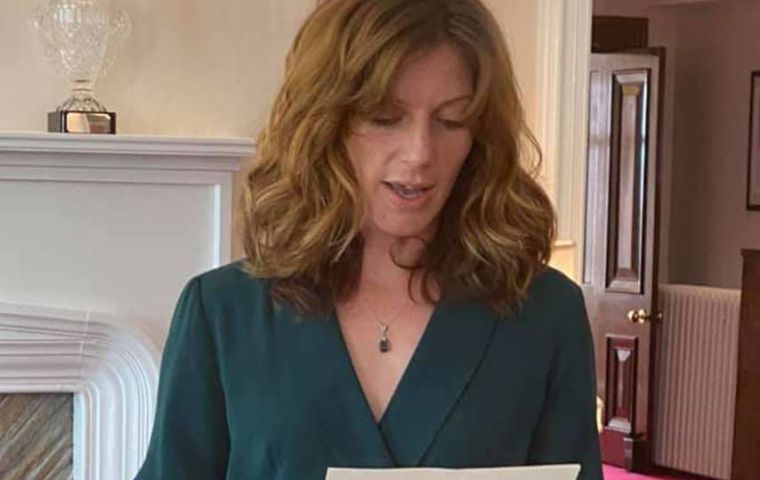 The Falkland Islands Supreme Court convened on September 20 for a hearing in relation to the ongoing constitutional issue on the matter of MLA Teslyn Barkman, with a decisive hearing scheduled for November 27.
The hearing on September 20 was an application from the Attorney General to strike out a counterclaim and part of the defense of MLA Barkman, namely that the loss of her seat and vote would be violations of her fundamental rights and freedoms – namely her freedom of expression and her right to protection from discrimination.
MLA Barkman attained New Zealand citizenship in 2022, which raised an issue as to whether those who actively attain dual citizenship can vote or hold office – the Attorney General of the Falklands interprets that the attainment of dual citizenship does render the individual ineligible, to which MLA Barkman disagrees.
It was argued by representation of the Attorney General that the argument surrounding fundamental rights would be an abuse of process and would unduly extend the process of the hearing surrounding MLA Barkman's case.
Following discussion and representations from representatives of both parties, Chief Justice James Lewis came to the decision that the human rights argument would not be struck out as it may not become relevant unless it is decided in November that MLA Barkman will have to vacate her seat as MLA, at which point she could attempt to have the decision reverted in an appeal based on the view that her freedom of expression and her right to protection from discrimination would be violated.
It is anticipated that the hearing of MLA Barkman's case regarding the dual nationality issue will begin on November 27 and will take four days to complete.