Paraguayan President warns EU-Mercosur deal is now or never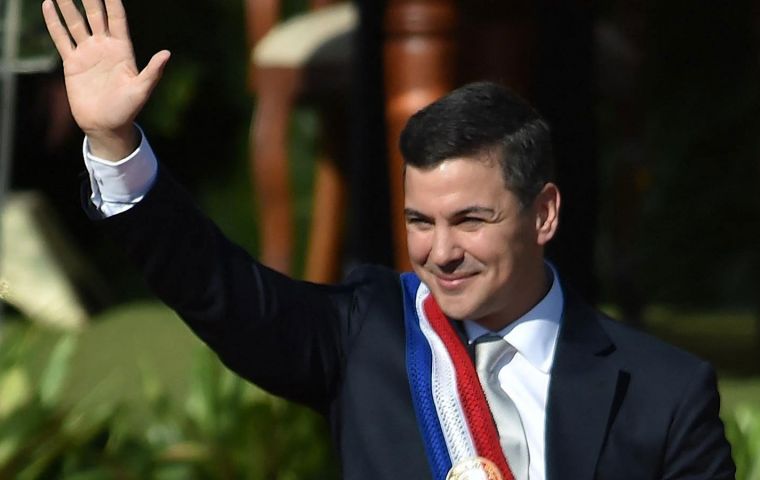 Paraguayan President Santiago Peña insisted Monday that if the trade deal between Mercosur and the European Union is not operational by Dec. 6 there would be no agreement at all after he takes over the South American Common Market (Argentina, Brazil, Paraguay, and Uruguay)bloc's pro-tempore presidency.
"I have said and I have transmitted this to President [Luiz Inácio] Lula [da Silva] to close the negotiation because if he does not close, I am not going to continue in the next semester," Peña told the Financial Times at his residence in Asunción.
Mercosur and the European Union (EU) have opened channels of dialogue to reach a trade agreement by the end of the year. However, communication between the parties is becoming tense, especially between the presidents of Paraguay and Brazil.
"I am going to dedicate the next semester to close agreements with other regions of the world that I am sure we will reach an agreement very quickly," Peña also warned while mentioning Singapore and the United Arab Emirates.
In Peña's view, the time had come to make a decision after 25 years of negotiations. "Paraguay has a very strong vocation for integration, we are the most open country in Latin America; we do business with practically all the countries in the world", he said. "But in this trade agreement, it is no longer a technical discussion, it is a political decision and this is not on the side of Mercosur, but on the side of the European Union."
"If there is anyone who can close the agreement it is Lula... It will be this year or it won't be, it will never happen," Peña added.
The EU and Mercosur reached an association agreement in 2019, but discussions have been hindered by new demands, particularly on environmental matters, as stated in a letter from the EU to Mercosur last February.
Mercosur said these requirements were "unacceptable" since they entail sanctions. Lula has repeatedly argued that sanctions do not belong between partners.