Major Seafood Show Latin America 2023 in Sao Paulo, 24/26 October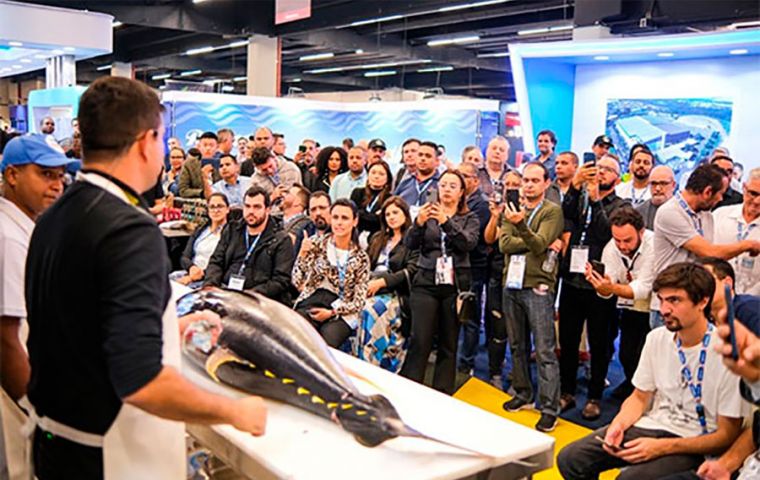 From October 24 to 26, the Seafood Show Latin America 2023 will take place, an event designed to strengthen and promote the fish market in Brazil and Mercosur. Organized by Francal Feiras, the country's largest national business event promoter, the show aims to bring innovations to a sector that grows year by year. According to data from the United Nations Food and Agriculture Organization (FAO/UN), Latin American countries are expected to increase fish production by 32.8% by 2030.
During the same period, regional consumption, currently around 10 kg per capita per year, could rise to 15 kg per capita per year. In Brazil, according to the latest survey conducted by the Brazilian Association of Fish Farming (PeixeBR), the rise in fish consumption has been paralleled by the increase in the country's farmed fish production. In 2014, the total was 578,800 tons, which grew to 860,350 tons in 2022.
"The consumption of fish in Brazil has been increasing due to growing awareness of the health benefits associated with fish and seafood consumption, a phenomenon that has intensified during the pandemic. Furthermore, the industry has been making great strides, aiming to provide end consumers with more meaningful experiences through packaging, presentations, and recipes that combine flavor and ease of preparation," explains Ricardo Torres, Partner at Seafood Brasil.
The most consumed fish in Brazil include tilapia, salmon, sardines, tuna, and other white fillets like hake, haddock, pangasius, and Alaskan pollock. Regarding exports, the main destinations for Brazilian fish exports are the United States for fillets and high-end products, as well as African countries for croacker and mackerel exports, and Asian countries for by-products like swim bladders.
"As this is a continuously growing sector, having this fair in Brazil is of paramount importance as it offers an opportunity to further boost business by bringing together the key players in the market who will showcase their innovations and discuss the challenges in the industry," concludes Valeska Oliveira, Product Head at Francal Feiras
The Seafood Show Latin America 2023 will be held from October 24 to 26 at Pro Magno in São Paulo. Registration is free Magno – São Paulo/SP