Biden envoy visiting Chile, Uruguay and Paraguay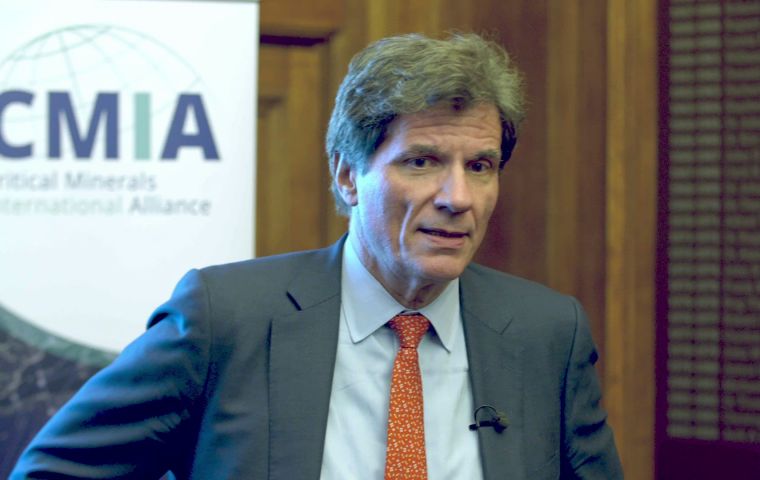 US Undersecretary of State for Economic Growth, Energy and Environment, José W. Fernández is on a South American tour with stops in Uruguay, Chile, and Paraguay to boost green energy developments in the region.
Fernández is due in Montevideo Wednesday for a follow-up on the Leaders' Summit of the Partnership for Economic Prosperity of the Americas (APEP) gathering hosted by President Joseph Biden in Washington DC last week.
At the Uruguayan capital, Fernandez will meet with member countries at the Latin American Energy Organization (OLADE) Energy Ministerial Week, in addition to exploring areas of partnership to strengthen
cooperation on green energy, the US Embassy said.
He will also address the International Renewable Energy Agency's (IRENA) Latin American Energy Transition Investment Forum and meet with key partners of the Uruguayan government.
On Thursday, Fernández will arrive in Paraguay, where he is scheduled to hold talks with farmers and producers, in addition to Paraguayan government officials to discuss deepening trade and investment while focusing on communications technology infrastructure and shared environmental concerns.
With the rural sector, Fernandez will address issues such as sustainable agriculture and new techniques to increase the resilience of the food system.
The official is currently in Chile discussing with business leaders and government officials new financing tools and ways to boost trade and investment.
Fernández's trip is particularly keen on mineral and energy supply issues as the Biden administration seeks to counter China's influence in the region.
The official's agenda also includes preparations for the Asia-Pacific Economic Cooperation Summit, to be held in San Francisco from Nov. 15-17.