Chile: 14 killed in migrant settlement fire in Biobio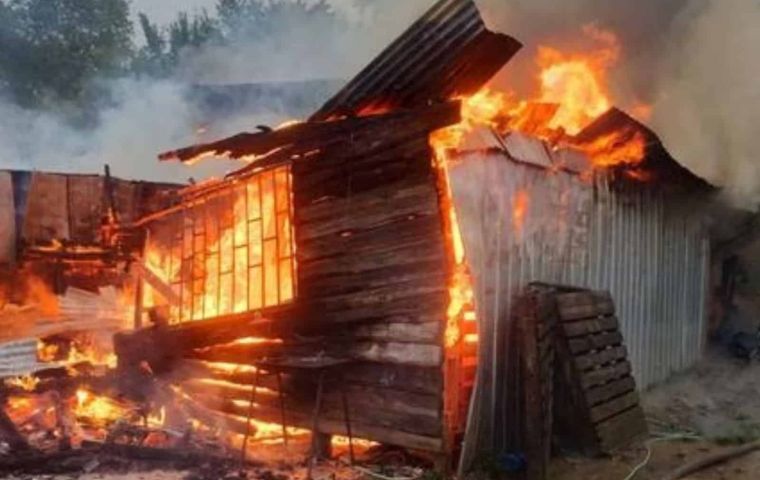 At least 14 migrants were killed in a fire in the town of Coronel, some 530 kilometers south of Santiago, in the region of Biobio, it was reported Monday.
"Unfortunately, 14 neighbors of our commune died. They are three families, eight adults, and six minors," Coronel Acting Mayor Javier Valencia told local media investigating the tragedy in a migrant settlement house built with precarious materials, such as cans and pallets, which quickly burned down and spread sideways in the Vista Hermosa area since 7 pm local time. The number of people living in camps has increased in recent years, it was also explained.
Carabineros (military police) and local firefighters were deployed to the area.
The Public Prosecutor's Office confirmed that the victims included 8 children -two more than as per Valencia's previous statements- aged between 4 and 13. All the victims were determined to be of Venezuelan nationality.
"It is about three family groups living in overcrowded conditions, and the information we have both from the organizations, as well as from their family is that all the people who were inside the house tried to escape, not being able to do it and, therefore, suffering in the place," Coronel City Council said later in a statement.
Prosecutor Hugo Cuevas confirmed that the victims included 8 children between 4 and 13 years old and 6 adults. "It has been possible to establish that they would be people of Venezuelan origin," he said.
The fire was brought under control by 8.55 pm local time.