Panama Canal drought emergency, ships booking slots cut to 25 per day and to 18 next February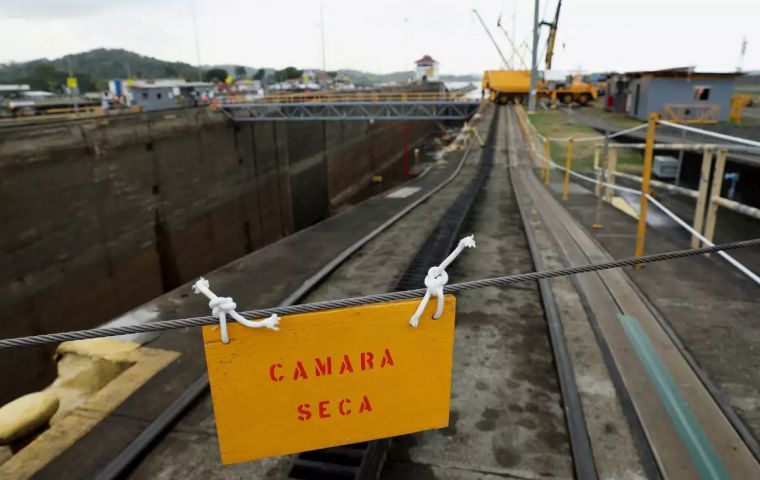 Following on the driest October since at least 1950, the Panama Canal Authority has said it has been forced to cut the number of ships using the waterway. This will naturally have an impact on the cost of shipping goods across the world.
The Panama Canal greatly reduces the time and distance for ships to travel between the Atlantic and Pacific oceans. Operating 24 hours a day, 365 days a year, between 13,000 and 14,000 ships use it annually, according to the canal authority.
A naturally occurring El Nino climate pattern associated with warmer-than-usual water in the central and eastern tropical Pacific Ocean is contributing to Panama's exceptional drought.
Water levels in Gatun Lake, the rainfall-fed reservoir that is the main source of water used in the canal's lock system, have "continued to decline to unprecedented levels for this time of year," according to the ACP.
Starting from 3 November, booking slots have been cut to 25 per day from an already reduced 31 per day, ACP reported.
That number will be further reduced over the next three months to 18 slots per day from the start of February 2024.
In recent months, the ACP has imposed various passage restrictions to conserve scarce water. Earlier this year, authorities cut the number of ships passing through the canal for the first time ever.
The measures already in place have caused long delays, with tens of ships having to wait to use the canal.