US Tyson Foods recalls 14 tons of chicken nuggets with metal pieces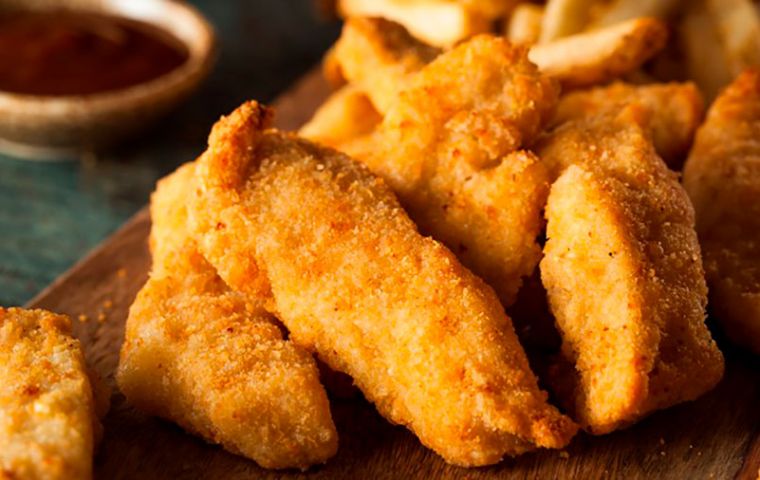 Tyson Foods from Arkansas, USA, has been forced to recall 14 tons of chicken nuggets since metal pieces were found in the product. The firm said the voluntary recall is "out of an abundance of caution".
The nuggets were produced at one facility and shipped to distributors in nine US states including Alabama, California and Illinois.
Tyson Foods, Inc. is a US multinational corporation based in Arkansas that operates in the food industry. The company is the world's second-largest processor and marketer of chicken, beef, and pork after Brazil's JBS S.A. It has some 142,000 employees
The US Food Safety and Inspection Service (FSIS) said it had received one report of a minor oral injury. FSIS said anyone concerned about an injury or illness should contact a healthcare provider.
The dinosaur-shaped "Fun Nuggets" affected by the recall have a used by date of 4 September 2024.
"A limited number of consumers have reported they found small, pliable metal pieces in the product, and out of an abundance of caution, the company is recalling this product," Tyson said in a statement.
Tyson added that customers who had purchased the product should discard it and contact the firm.
This is not the first time Tyson, the largest US meat producer by sales, had to exercise a recall.
Last year in November the firm recalled ground beef, after finding pieces of "mirror-like" material in the meat.
In 2019, the company recalled a batch of its chicken nuggets after customers found pieces of blue rubber inside. In 2019 also it recalled millions of pounds of chicken strips.