More trouble ahead for Mercosur: EU Parliament agreement on Nature Restoration Bill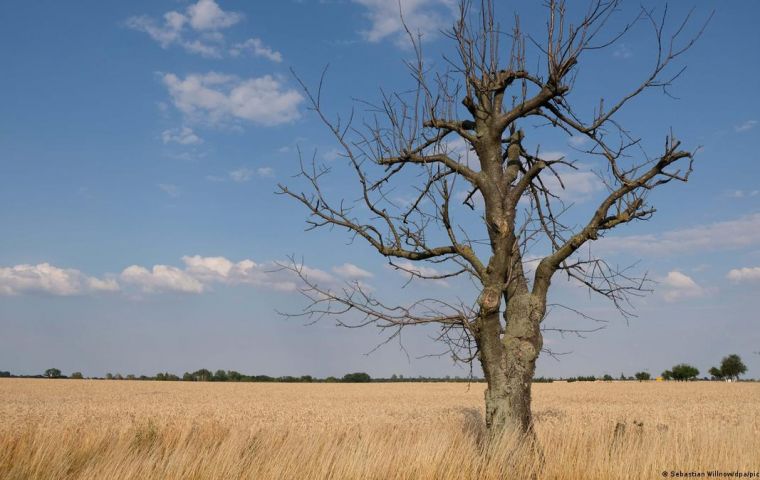 The European Parliament negotiators agreed on Thursday the EU Nature Restoration Bill which requires member countries to restore 20% of EU land and sea habitats by 2030, a bill that has already triggered spontaneous protests from the farming community in several EU countries.
Likewise the biodiversity legislation means further complications in trade negotiations with Third World countries, and in particular with Mercosur, which has a pending accord of more than two decades to ratify.
Allegedly 80% of the EU habitats are in poor condition, 70% of soils are un healthy, and 10% of bees and butterfly species, crucial for pollination, face extinction. Percentages were supplied during discussions in Parliament by the EU environment department.
The bill also sets a deadline of 2050 for the recovery of all damaged ecosystems. And even when the European Parliament has to approve the bill as well as member states, following negotiations the issue is usually a formality. Just in case, and in EU traditional policy to have everybody happy, Brussels also agreed to extra funding for nature restoration in case country members need them.
The head of the EU parliament Environment Committee Pascal Confin said, "we can be proud of this historic result aiming to restore Nature in Europe and setting ambitious and workable rules for all."
Teresa Ribera Rodriguez, Spain's minister for ecological transition, said the agreement "will help us rebuild healthy biodiversity levels across member states and preserve nature for the future generations, while fighting climate change."
However negotiations were not easy since the conservative European People's Party (EPP) strongly opposed the plan, particularly the requirement "to re-nature 10% of farmland," for which it has the strong support from farming lobbies in the leading EU agriculture countries.
But some proposed targets, like peat land restoration, were scaled back. Peat lands are water-logged ecosystems like bogs, which theoretically can contribute to fighting climate change because of their questioned capacity to store CO2 emissions.