Private researchers underscore Paraguay's economic progress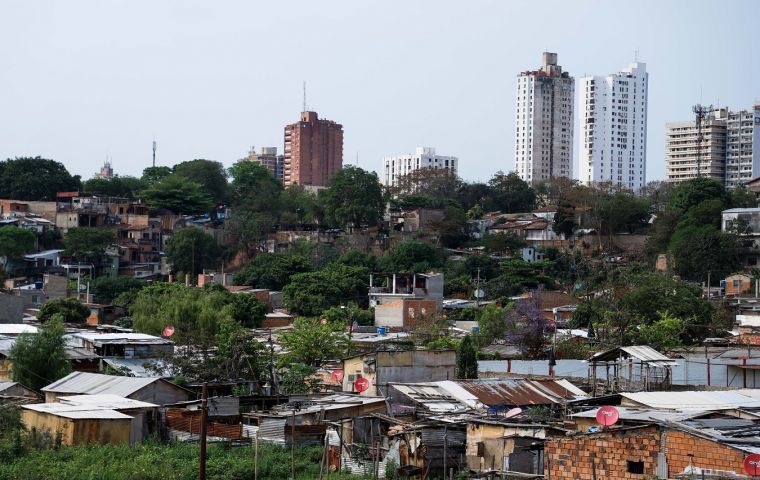 Private economic studies published recently showed Paraguay was on an upward trajectory. According to Banco Itaú, the South American country's economic activity expanded in the second quarter of 2023 following the normalization of agricultural production after a severe drought last year. In this scenario, the Gross Domestic Product (GDP) growth projection for the end of the year remained at 5.6%, the research showed.
Meanwhile, the consultancy firm Mentu expects Paraguay's growth to be 6.2% this year, placing its projection above the Central Bank's (BCP) 4.5% forecast.
The Itaú research also noted that the overall annual figure stems from normalization in agriculture (46.6% in the second quarter, up from 52.7% in the first three months of the year), as well as in the electricity and water generation sectors (19.5%, up from 22.8%) following a severe drought last year. The current drought does not impact the projections because it occurred in a pre-sowing period for soybeans, the main agribusiness item, it was also explained.
GDP growth, excluding these sectors, came in at 2.6% y-o-y in the second quarter from -0.5% in the first quarter. The services and manufacturing sectors also improved, growing by 3.4% y-o-y, on a like-for-like basis, and by 2.8% (from - 2.2%), respectively.
On the other hand, livestock production (-1.4%) and construction (-4.8%) remained weak in 2Q23, although the latter recovered from the previous quarter (-13.8%). Using seasonally adjusted series, GDP grew 0.9% q/q in 2Q (after expanding at a solid 2.6% in the previous quarter), bringing the statistical carryover to 4.2% for this year.
Higher energy prices are an upside risk to the estimate. On the other hand, it revised the exchange rate forecast for the end of this year, reflecting a stronger global dollar. It now expects an exchange rate of 7,400 PYG/USD, compared to the previous scenario of 7,300 PYG/USD.
Mentu also underlined that Paraguay continued to be a country with orderly macroeconomic indicators, with a GDP for 2023 of around 45 billion dollars. The consultants also highlighted the demographic bonus of 3.7 million people in the workforce and 1.98 million young people in the country, which represented 26% of the total population.
The firm noted as well that although some challenges remain, poverty has been reduced significantly. In 2001, it was 45.1% of the population, while by 2022 it was 24.7%.
According to Mentu, there are geographical areas in the country that are in a special process of expansion and therefore offer new opportunities for economic development.
Brazil's Getulio Vargas Foundation also underscored Paraguay's improvements in terms of the fight against money laundering amid a still pro-business atmosphere.